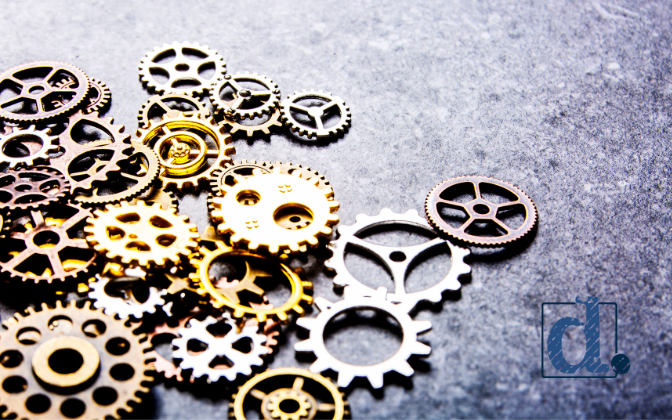 With a new year upon us, professionals everywhere are scrambling for the newest thing that will make this year different – a paradigm shift from the latest bestselling business tome; an app that provides the magic balance of goal-based achievements, exercise and meditation; or maybe an untried budget-wise diet plan that delivers tasty, non-fattening, heart-healthy nutrient density from sustainably sourced foods, all prepared in 30 minutes or less.
We hate to be cynical, but good luck with that!
Instead, we'd like to offer five tried-and-true business tools that all professionals should have. If you don't have them already, make 2023 the year to assemble them. If you do have them, this is a good time to revisit and freshen them up.
5 Business Tools You Should Have
A Professional Bioperson
Every business person should develop a narrative biography detailing education, work history and professional certifications. Include individual awards and company awards that reflect your direct involvement or leadership. Depending on your comfort level, it's appropriate to conclude the bio with brief information about family and hobbies.
It's helpful to prepare two versions of the professional bio. A longer one can be used for the company website, awards applications, and backgrounders for volunteer or professional organizations. A shorter bio should provide highlights in just one or two paragraphs to be used in speaker introductions.
Don't regularly present? A brief introductory bio can come in handy when you are a guest on a Zoom call, too, even if it's to help you remember the high points to introduce yourself.
A Professional Headshot
Yes, you looked fabulous in that little black dress on New Year's Eve. But even if your favorite app enables your date to be cropped out, adjust the lighting and erase your wrinkles, it's still not appropriate to use the selfie you took three drinks in as your professional photo.
Similarly, you looked vibrant, proud and only a little out of breath as you stood at the summit of that mountain you climbed. But your dirty hiking gear and sweaty locks (assuming you removed the beanie) say more about your personal interests than your professional qualities.
It's surprising how many people doctor a favorite selfie or Insta-worthy image to use as a professional headshot. In many instances, the image becomes a distraction rather than a complement to the information relayed along with it. I'll just say it like it is. A selfie is not a replacement for a headshot and should not be used as one. This is a core business tool, too many professionals don't have one.
Time and money spent with a photographer creates a professional image that makes people want to know more about doing business with you.
A LinkedIn Profile
If you don't have a LinkedIn profile, 2023 is the year to take the leap. And if you already have one, there's no better time than now to be sure all the information is up to date.
LinkedIn is THE business-to-business site where people find you for job opportunities, networking, and just getting to know your work life and interests better. Be sure to add your professional headshot, a summary of interests and experiences in your "About" area, and a full listing of work history and educational achievements.
LinkedIn offers additional opportunities for beefing up a profile, including choosing Creator mode, which showcases content on your profile and gives access to Creator tools and analytics. Highlight skills and invite contacts to endorse them or earn Skill badges by taking quizzes.
Business Cards
How old school can we go?
Yes, business cards are still a thing. They're faster to share when meeting in person – even easier than adding someone's cell number and texting them a contact card.
Paper business cards give the added benefit of showcasing your brand, with a logo, colors and motto visible at a quick glance. As a tangible identifiers recipients can hold in their hands and revisit later, business cards are memorable, too.
A Business Website
If you don't have one already, it's far past time to build a business website!
At a minimum, the site should have an easy-to-remember URL, a home page that describes what the company does, an "About Us" page with a brief history and/or bios, and a "Contact Us" page. If the latter invites site visitors to complete a form, implement a process to ensure timely responses.
These are the basic business tools in a business professional's toolbox. Too often, we forget to update, refresh or maintain our personal brands. Rather than looking for some up-and-coming strategy to give you an edge in 2023, gain an advantage by revisiting the timeless classics others may have left behind. They've proven their benefits time and again, and they're ready to work for you, too.
If you need help with marketing your business, we are here to help. Reach out to Denim Marketing at 770-383-3360 or contact us.