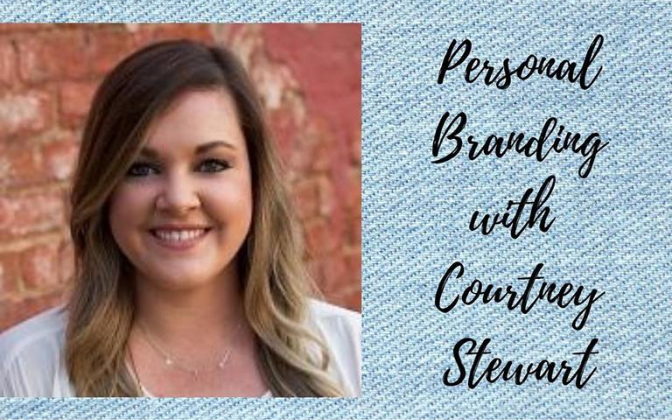 Courtney Stewart, Senior Account Manager at Denim Marketing was recently interviewed by Anya Chrisanthon about personal branding on Anya's New Construction Marketing Podcast. In the episode, Courtney goes into detail about what personal branding is and how it influences your brand.
As Senior Account Manager, Courtney manages a variety of clients including some of Denim Marketing's largest home builder and developer accounts. Along with budgeting campaigns, managing advertising plans and writing quality content, Courtney also speaks frequently on  the importance of personal branding within the new home industry.
What is personal branding?
Personal branding refers to how a person packages and presents themselves. Your personal brand has an effect on you from both a personal and professional standpoint. Having a positive personal brand is important and understanding how people view your brand is key.
Whether we are aware of it or not, others judge and assess us every day. People make snap judgements and those snap judgements become first impressions that can be difficult to change. Luckily apersonal brand is just that. It is yours to have and it is yours to create.
"Knowing and having control over your personal brand in effect tells you a little bit about what other  people are thinking about you."
When it comes to understanding your personal brand, it's good to take a step back a see how others view you. Three key factors to consider when assessing your personal brand include credibility, authenticity and trust.
Personal Branding Tips
"Even though [your social media accounts] are private and part of your personal life, if you're going to open them up to industry friends, you absolutely have to view everything that you're doing through the lens of both a business partner or client in addition to family and friends" -Courtney Stewart
Your online presence is often someone's first impression of you. In today's social media world, our personal and professional lives are often closely intertwined. If your social media accounts are not private, make sure that the content you publish makes sense for  business relationships, clients or acquaintances to view. To help you see your personal brand from their perspective, Anya suggests performing an audit of your online presence.
Google yourself and your social media accounts. What information shows up?
Come up with three words that you'd like others to describe you as professionally. What are you trying to project to others?
Look at the content you are posting whether it be statuses, photos or links. Do these posts portray what you are trying to project?
If your professional and personal life are closely intertwined, make sure there is continuity between your social sites, especially when it comes to headshots/profile pictures. Do your social media accounts have that?
Just as important as your presence online is your presence in person. This not only applies to your professional appearance, but also to your professional behavior. In all industries there is competition. The last thing anyone wants is for their appearance or outward behavior to sway someone else's opinion of them or the company they work for.
Makeup- Make sure the color and application of makeup is appropriate and professional. Different professional settings may have different expectations where more or less make up is the everyday norm.
Dress- Dress appropriate for the market or demographic you work in. Nobody ever regrets overdressing or dressing more professionally. When in doubt, err on the side of caution of ask a someone you trust for their opinion.
Behavior- It's common to create personal relationships with professionals outside of business. However, keep in mind that you are both professionals in a work setting. What you say or do can either reflect positively or negatively on your personal brand.
 Want more tips and tricks for creating a personal brand that you can be proud of? Listen to the full podcast here to learn what else Courtney and Anya have to say on the topic. To learn more about Denim Marketing and our services,contact us today!