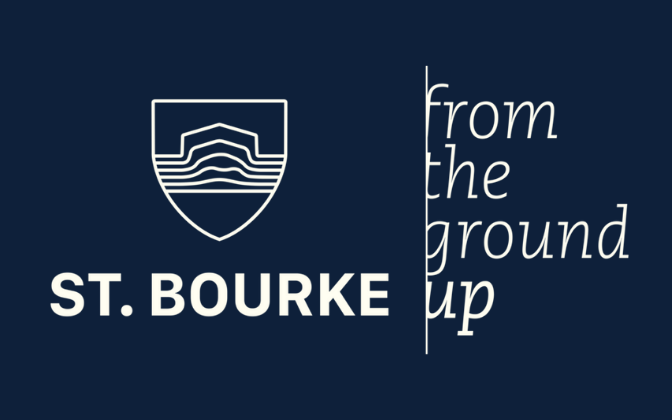 Denim Marketing is delighted to announce that we recently welcomed St. Bourke! An asset management and property development company, we create well-crafted news releases and help manage their brand social media presence.
"We selected Denim Marketing as our partner for public relations and social media services due to their deep understanding of the real estate industry. Their track record of success is impressive, and they understand land development – definitely a plus for us," stated Katie Fidler, Director – Research & Communications with St. Bourke.
The concept of St. Bourke as a "one-stop shop" for asset management and development services was created by international property investment group Drapac Capital Partners to service their extensive U.S. property portfolio. St. Bourke officially launched as an independent organization in 2017 and began helping a wide range of private and institutional clients achieve their project goals. In 2019, new President Ben Simpson joined the team and implemented a new business growth strategy that led to a rebranding and a new website for St. Bourke in 2021.
Primarily focused on residential communities and commercial developments, St. Bourke assesses the market through an investment lens. With its unique origins, the property developer strives to navigate the crucial balance between building great places and delivering commercially viable projects. St. Bourke's talented team is made up of property and development professionals well-versed in planning and design, engineering, development, property economics and market research, finance and marketing.
"We make places. From the ground up." – St. Bourke's brand promise
St. Bourke specializes in placemaking, the process of creating places that people care about and want to live, that offer enduring value over time. Although many companies with this specialty singularly assist in the initial phases of property development or offer a narrow range of services, St. Bourke guides its clients through the placemaking journey from start to finish. From land acquisition through detailed design and development to ongoing management, St. Bourke delivers outstanding places and exceptional property outcomes. The St. Bourke team is passionate about creating thriving communities and driving significant value for its clients, partners and community stakeholders.
Currently, St. Bourke's portfolio is comprised of 80 residential and commercial projects encompassing nearly 10,000 acres of land across 14 U.S. markets. With an impressive track record of delivering and managing great places, St. Bourke has designed and delivered more than 30,000 residential lots across the U.S. and Australia to date.
St. Bourke is committed to adding value and delivering superior results. To ensure that property visions are commercially viable, the St. Bourke team supports plans with robust market research and rigorous financial feasibility analysis. The company's in-house placemaking team works collaboratively with local designers, experts and contractors to create sustainable places. Finally, St. Bourke's comprehensive place management services are enacted to ensure properties and their intended functions are supported over time.
Want to join our collection of fantastic clients? Contact us here or call 770-383-3360 to get started creating a public relations, branding or marketing plan that suits your business.