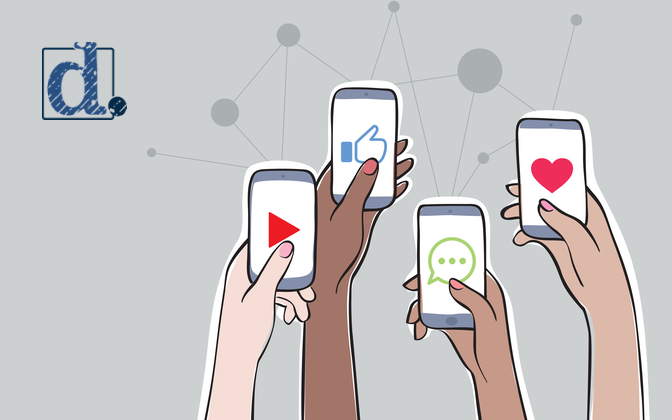 It's crucial to stay informed on key social media statistics and demographics to make marketing strategy decisions. It's important to know where your target audience spends time and how they're using different social media platforms. The best marketing choices are based on statistics and fact, so when it comes to your marketing, numbers are your best friend!
Here are the essential demographics to know for top social media sites: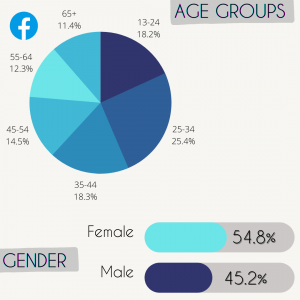 Facebook
Facebook leads the pack with over 2 billion monthly active users. With many users using the platform to stay in touch with connections, Facebook is widely embraced as a space to create communities and start conversations.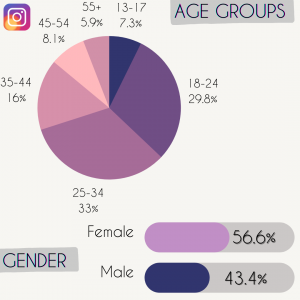 Instagram
One of the most popular social sites worldwide, Instagram is expected to maintain its user growth and continue to rise in popularity. Research has shown that Instagram plays a significant role in the buying journey by raising brand awareness and driving sales.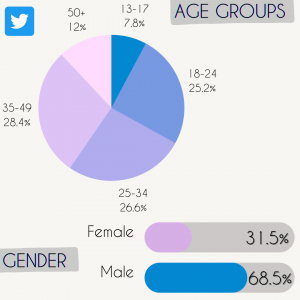 Twitter
Twitter's user count has remained consistent over time with research showing that about 22% of U.S. adults use Twitter. Twitter's audience tends to be more news-focused, making the platform an ideal space for brands to share updates and information.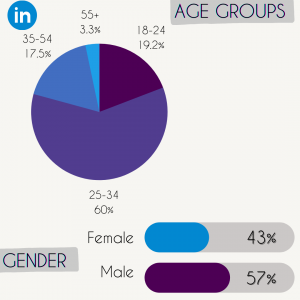 LinkedIn
As a top professional networking platform, more than 55 million companies utilize LinkedIn for business purposes. LinkedIn is an ideal space for companies to showcase their brand, network with other professionals, find new talent and keep audiences updated.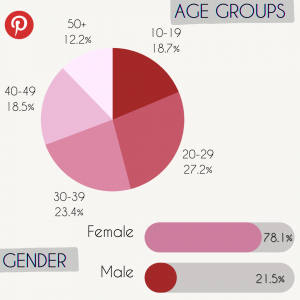 Pinterest
Branded as a visual discovery engine, Pinterest is an ideal platform for brands to promote products as research shows 77% of weekly users have discovered a new brand or product on the platform. Intriguing pictures and other visuals reign supreme on this platform so brands should incorporate optimized images.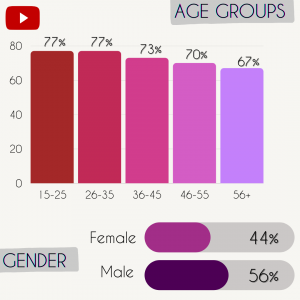 YouTube
Ranking at second place in global internet engagement, YouTube is used by 74% of adults in the U.S. With studies that show 70% of people say they bought a brand after seeing it on YouTube, companies can use the platform to implement video ads strategically to find new leads and drive sales.
We'd love your feedback on these social media statistics and demographics. Does anything here surprise you? Where does your business find the best engagement?
Denim Marketing would love to work with you to help ensure your company's social media success. Contact us here or at 770-383-3360.