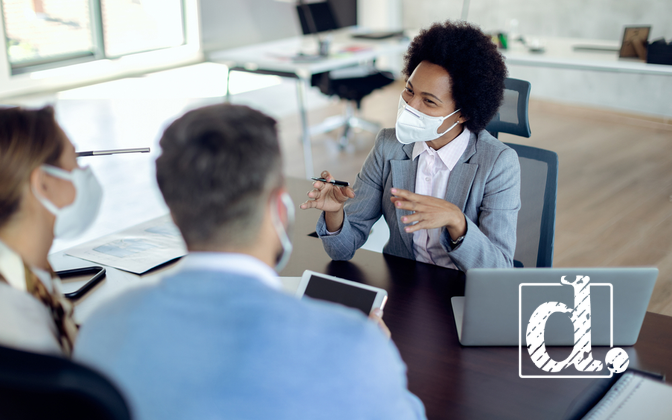 Demand for new homes is incredibly high and builders are throttling sales through multiple methods including commission cuts. Many builders make these cuts in attempts to be more profitable or slow down their high pipeline influx, but some argue this practice is not a sustainable solution. "Cut the Commission" was the topic of a recent Sales & Marketing Power Hour webinar focusing on in the pros and cons of cutting co-op commissions and the value of Realtor relations.
Don't worry if you weren't able to attend the third Sales & Marketing Power Hour Webinar: Cut the Commission: Pros & Cons of Paying Co-op Commission. This recap covers all the information you missed, including important takeaways from the discussion.
During this power hour, Carol Morgan of Denim Marketing and Kimberly Mackey with New Home Sales Solutions were joined by Melanie Mickie, VP of Sales and Marketing for Rockhaven Homes, and Keith McKinney, VP of Organizational Development for New Home Star, to examine the advantages and consequences of commission strategies.
The Builder Mindset
In the current market, builders face greatly increased costs for materials and trades, which they've had to account for when determining price points for their homes. Many builders are trying to avoid passing the entire expense on to their buyers, but they also don't want to reduce  their own profit margin. To account for increased costs, builders consider spreading the losses among all stakeholders involved in a sale, which includes their real estate agent.
With the market's present momentum, builders realize they can sell homes without incentives and look for other avenues to cut costs. Although builders want to reward co-op Realtors that bring sales, they also want to ensure Realtors aren't overly credited for leads that were delivered from website or social traffic.
Builders often defer to a term known as RPV or Realtor procurement value to determine how much credit is legitimately owed to a Realtor for a obtaining a lead that led to a sale. The higher the price point, the more seriously a builder considers RPV to determine the commission a Realtor has realistically earned.
The Reality of the Builder-Realtor Relationship
On the other hand, there's no denying the valuable role that Realtors play in closing new home sales. Realtors have relationships they've nurtured with ready, willing and able buyers which makes them a highly important asset to home builders looking for qualified leads. Around 70-85% of sales are carried out with co-op agents, testifying to the importance of these agents for homebuyers during the buying process.
The relationship between builders and Realtors should ultimately be a partnership where each relies on and supports the other to close a mutually beneficial sale. Within this partnership, it's important to prioritize transparent, timely and consistent communication so that each party performs to the best of their ability with all necessary information.
Builders are responsible for updating their Realtors so that the agent can guide the customer and have the opportunity to earn the standard commission in their area of the country.  Realtors also have a responsibility to be fully involved throughout the entire building process (before contract, at contract, after contract and all the way through closing).
While changes within the current market may deter builders from maintaining standard commission rates, it's clear that both Realtors and builders can gain vital advantages from a partnership with the other. These two entities are two parts of a whole and greatly complement each other throughout the process of a new home sale if each plays their part correctly.
The discussion turned to Realtor rewards and incentives, and the general consensus is that most of these have gone by the wayside in today's hot market. However, some home builders feel very strongly about Realtor relations and have programs in place that they continue to support.
We'd love to know your thoughts on cutting the commission in the comments on this blog, and we hope you'll plan to join us for the rest of the Sales & Marketing Power Hour Webinar series.
Upcoming Webinars:
Apr 16, 2021 at noon E.T. a Buy Now Button Coming to a Website Near You!
May 21, 2021 at noon E.T. Is By Appointment Here to Stay?
Jun 25, 2021 at noon E.T. Creating Urgency in the Active Adult Buyer
Jul 23, 2021 at noon E.T. Level Up! What You Can Learn from the National Gold Winners
Aug 20, 2021 at noon E.T. Pants Optional – Making Remote Working Effective
Sep 17, 2021 at noon E.T. HOW RUDE! Responding to Negative Social Media Comments
Oct 22, 2021 at noon E.T.
Nov 12, 2021 at noon E.T.
Dec 10, 2021 at noon E.T.
Join industry experts and head coaches Kimberly Mackey, New Homes Solutions Consulting founder and sales & marketing management consultant, and Carol Morgan, founder and president of Denim Marketing, for this free webinar series focused on your success. Look for updates on guest speakers and topics.
Join the Sales & Marketing Hour Facebook group by clicking here. Look for updates on guest speakers and topics. This group is dedicated to sharing real-world wisdom and expertise on hot topics for growing your business in today's market.
Whether you are a sales or marketing professional or a homebuilding President or CEO, this webinar series is for you. Register for the Sales & Marketing Power Hour webinar series by clicking here.