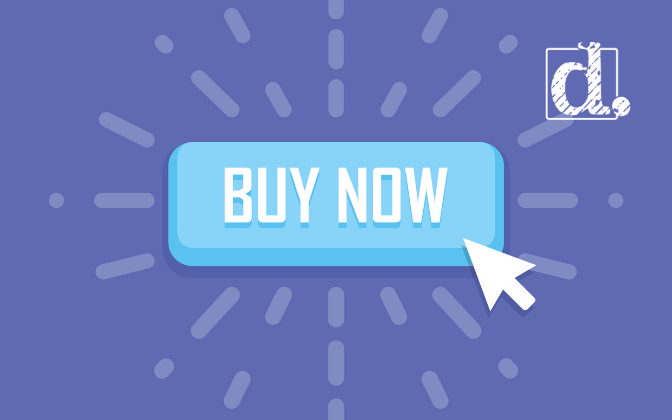 "Buy Now" buttons are a trending topic in the home building industry as builders examine how websites can become a larger element in the buyers journey. This process is popular in the auto industry as car dealers have honed the use of "Buy Now" buttons, so home builders are considering how they can translate that success to new home sales. Whether the "Buy Now" button allows buyers to reserve a home site, submit a mortgage application or upload all necessary paperwork to a builder for approval, there are a variety of ways to implement online buying on home builder websites.
"A 'Buy Now' Button Coming to a Website Near You" was the focus of a recent Sales & Marketing Power Hour webinar which focused on how builders can update their website to include a "Buy Now" button to creates a new, innovative way for buyers to purchase a new home. Don't worry if you weren't able to attend the Power Hour. This recap covers everything the webinar covered, including key takeaways from the conversation.
During this engaging webinar, Carol Morgan of Denim Marketing and Kimberly Mackey with New Home Sales Solutions were joined by Matthew Slutsky, president and co-founder of BuzzBuzzHome, and Greg Bray, president of Blue Tangerine, to examine how home builders can transform their online sales process to boost transactions.
Based on the webinar, we've listed three keys to successfully implementing a '"Buy Now" button on builder websites:
Solid Communication Throughout Sales Process
Many assume buying a home online means self-service without any assistance from a sales associate throughout the process, but this is typically not the case and shouldn't be in an ideal online transaction. Although the shift to a "Buy Now" button promotes the idea of leaning more heavily on technology, this doesn't mean that the buyer loses the opportunity to receive guidance from a sales associate or find resolutions to their queries.
Instead, there should be several options available for buyers to consult sales associates whether digitally or in-person at a sales center. The online model simply offers buyers the ability to conveniently research homes they're interested in on their own terms while also being able to communicate with sales associates when necessary for more information.
Communication methods may also differ from builder to builder as some may have a more online-focused process, while others may have a greater split between online and in-person aspects. In some cases, clicking the "Buy Now" button may mean initiating the first stages of a purchase which leads to required interaction with a sales associate to finalize the process. But, for other builders, buyer-associate interaction may be limited and dependent on the buyer's request for the communication throughout the sales process.
Synchronize Online and In-Person Presence
As the website becomes central to the sales process rather than a tool for lead generation, it's essential to ensure your website and sales center are operating with the exact same information. As the website becomes a key sales agent for the sales process, data management and consistency are crucial to guarantee all online buyers have access to updated information that is identical to the material buyers receive from an associate at the sales center. Integrating these two presences successfully means  buyers can easily start, stop or restart the buying process on the website or in the sales office.
It's important that the website and sales center don't face a divide as the experience for buyers at the sales center and those online should be well-coordinated. The sales center and website function as two halves of a whole that smoothly connect, rather than acting as two distinct, separate ways of buying.
Focus on Addressing Buyer Concerns
Trust is an incredibly important aspect of making a "Buy Now" button successful with consumers. As buyers, we hesitate to make purchases sight unseen because we want to trust that we're going to receive exactly what we expect for our money. To develop an effective online buying process, builders need to have several foundational pieces available on their website including updated inventory pictures, high quality floorplans and virtual tours. Even if a builder isn't ready to make the transition for a "Buy Now" button yet, a good first step is to add these elements in preparation for future online transactions.
To ease buyer concern, home builders can emphasize the warranty offered on new homes to develop greater trust with the buyer. Making sure the buyer has a strong understanding of the warranty is a significant selling advantage that lessens buyer fears of purchasing sight unseen.
Another element of concern lies in issues of security and privacy, as buyers submit personal identification information online during the buying process. Providing safe secure access via HTTPS is important, but also looking into  where information is stored, how it is protected, who has access helps buyers be more comfortable with providing this information online.
Upcoming Webinars:
May 21, 2021 at noon E.T. Is By Appointment Here to Stay? with Linda Hebert of Diversified Marketing & Communications, Lori Asaro with New Homes Now Selling and Tracy Lamb with Miller and Smith
Jun 25, 2021 at noon E.T. Creating Urgency in the Active Adult Buyer with Todd Warshauer of 55 Places & Rob Krohn of Epcon Communities
Jul 23, 2021 at noon E.T. Level UP! What You Can Learn from The Nationals Gold Winner with Lisa Parrish of Team PMP
Aug 20, 2021 at noon E.T. Pants Optional – Making Remote Working Effective (with Stuart Platt and Kevin Weitzel of Outhouse, Jimmy Diffee of Bokka Group and Greg Bray with Blue Tangerine
Sep 17, 2021 at noon E.T. HOW RUDE! Responding to Negative Social Media Comments with Courtney Stewart of Denim Marketing
Oct 22, 2021 at noon E.T.
Nov 12, 2021 at noon E.T.
Dec 10, 2021 at noon E.T.
Join industry experts and head coaches Kimberly Mackey, New Homes Solutions Consulting founder and sales & marketing management consultant, and Carol Morgan, founder and president of Denim Marketing, for this free webinar series focused on your success.
Join the Sales & Marketing Hour Facebook group by clicking here. Look for updates on guest speakers and topics. This group is dedicated to sharing real-world wisdom and expertise on hot topics for growing your business in today's market.
Whether you are a sales or marketing professional or a homebuilding President or CEO, this webinar series is for you. Register for the Sales & Marketing Power Hour webinar series by clicking here.