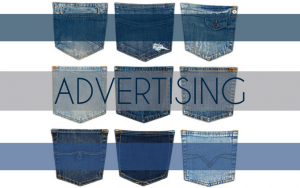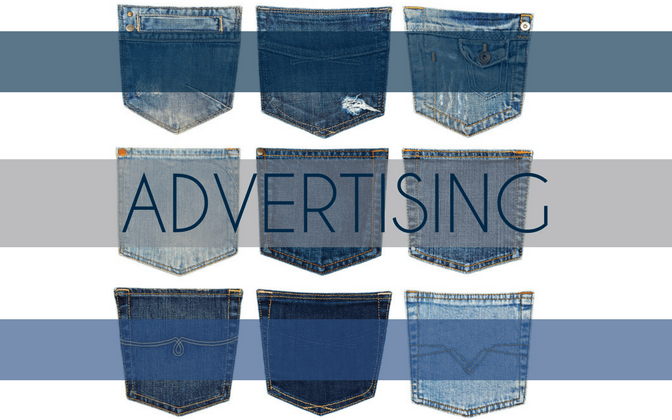 A well-built website, search engine optimization, campaigns, social media, blogging and public relations are all components of a well-built marketing strategy. Advertising buttons it all up in an ideal package to reach potential buyers. Often, this happens even before they begin their search. Studies say that to break through the online clutter, it is important to reach customers 10 times. This blog dives into various advertising sources and how to reach buyers through advertising — you want MORE buyers. . . right?
Identify the Target Audience
To launch an effective advertising campaign, first identify the company's target audience including age, income and buying habits, to name a few. Determining the target audience helps create a crystal-clear message for the buyer in acknowledging what their problem is and how the advertiser can solve it with their specific product or service.
Put the Money Where the Clients Are
Identifying the target market should also make it clear where to reach a company's specific audience – knowing where to best reach them is crucial in spending ad money appropriately.
There are a number of places to consider for online advertising. Some of the ones that we consider for ad strategies and campaigns are:
Ad Networks such as Cox Media Group are premium-advertising networks that typically allow a plethora of targeting and retargeting – contextual, geographic, demographic and predictive. By layering various types of targeting together, they effectively reach customers via a wide range of sites. Moreover, by optimizing toward clicks and engagement, they are effective at converting browsers to buyers. Once potential buyers are identified, they can be retargeted.
Facebook is the know-all ad giant of social media. Its targeted algorithms allow advertisers to hone in on certain buyers expressing specific behaviors, and because Facebook owns Instagram, ads can be positioned on that site as well. Facebook provides detailed analytics for advertisers to see the ads that perform best, even allowing A/B testing of photos and how long buyers watch a video ad before tuning out, etc.
Google Pay Per Click is a staple of online advertising. This is how you reach the people looking for your services who might not know the name of your company. For instance, if you have a window cleaning service in Acworth, Georgia, you would buy window cleaning and the names of the cities you serve. Ads can include a combination of short copy, banners, videos, etc. and be served just on Google itself or across the network of Google affiliate sites. It is referred to as pay per click (PPC) because you pay only when an ad is clicked.
Listing Sites are another way to promote your business, product or service. Sites for businesses include Google My Business, Manta, Yelp, Better Business Bureau, etc. For home builders and developers, there are a number of real estate listing sites. The big dogs in this space are Trulia, Zillow and Realtor.com. These sites typically list all of the MLS for sale homes in a market, over banner ads and offer the opportunity to enhance your listings for them to show up higher.
Traditional advertising strategies are also worth investigating. Just because they are not solely online, does not mean they do not work!
Newspapers are the oldest form of advertising! They have been around since the London Gazette in 1666. The first paper appeared in America in Boston in 1690! Recently Nielson Research shows that 70 percent of Americans still regularly read newspapers. So, do not just brush this medium aside. Typically, daily and weekly newspapers offer both print and online advertising. Some have eblast lists with very sophisticated targeting systems. Others offer magazines and special supplements that focus on specific topics.
Magazines are a great way to reach a specific audience. For business-to-business clients, magazines are an excellent way to reach buyers in specialty industries. They also work for consumers if the demographics align well.
Radio advertising opportunities range from 30 or 60 second paid spots to endorsements by a well-known show host (think Influencer marketing). With the plethora of FM, AM and satellite stations, there are lots of options available. Onsite remotes remain a popular option in the spring and summer and contribute to a busy feel for Grand Openings, especially when paired with food trucks and other entertainment.
Television advertising has been around since 1941 when the first ad ran before a Dodgers versus Phillies baseball game on WNBT in New York. Television ads can be highly effective, especially with options on cable and other specialty programming through networks.
Billboards

are calling cards to the cars passing by! They are great ways to give directions to your location, provide a phone number, announce a website or just promote your latest offering.
With this myriad of online and offline advertising opportunities, how do you know what is working?
Does it Work?
Knowing what is and is not working in your advertising spend is easier today than it has ever been. Online ads can be measured with internet tracking software both on your website and on the advertising source's website. Offline ads can be measured via trackable phone numbers and through direct traffic to your website.
Companies must spend money to make money because, unfortunately, very little remains free these days. When looking for a partner in advertising, seek an agency that understands your marketing and advertising requirements, keeping in mind that many industries have seasonal marketing needs. Nearly every business experiences a busy and slow season. Working with a company that understands these trends helps alleviate costs during those slow times.
Not the Same Old Song and Dance
This component of advertising is where the advertiser shows how they are different from everybody else. For example, Denim Marketing is different from other agencies due to its size and flexibility to create a marketing strategy that tailors to the specific client – Denim does not believe that one size fits all. A company's brand and brand attributes are what separates them from the rest – advertising's bread and butter so to speak. At the very least, buyers will recognize the difference or unique quality and connect it back to the brand.
Our advertising campaigns have produced critical results for clients, including huge upticks in sales. Call 770-383-3360 or Contact Us to learn more about how to reach buyers through advertising.