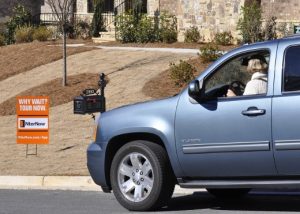 In March 2020, Denim Marketing took over NterNow's daily social media management with a goal to more effectively and consistently connect with the company's target markets – homebuilders and Realtors. Within days, COVID-19 (coronavirus) broke out and it became clear that NterNow had a unique solution to selling homes during social distancing.
As home builders concerned with the coronavirus started looking for ways to provide home buyers with social distancing options, technology company NterNow emerged as a solution. NterNow is an on-demand access service that allows homes to remain locked, while providing home shoppers with a unique or one-time entry code to tour homes upon verifying their identity.
Homing in on the ability to help home builders comfortably sell homes while maintaining social distancing guidelines, Denim Marketing created a strategic social media strategy that addressed concerns of selling homes and highlighted NterNow as the solution.
Denim Marketing recognized the importance of educating the target audience about the benefits of NterNow. Social media posts revolved around promoting the product, educating potential customers on how the product works and detailing practices on how to market the locks to home shoppers. The social media strategy was concentrated on Facebook and included tools such as graphics, photos and videos that represented the brand and the messages they wanted to share.
Denim Marketing also placed a focus on highlighting user-generated content by sharing posts from current NterNow customers that mentioned the product. As part of this strategy, NterNow followed customers' Facebook and Instagram accounts as NterNow. This allowed the team to identify posts that mentioned NterNow and share them to the company's social media sites. Additionally, testimonials from clients showcased the impact of using the locks on sales – a powerful message.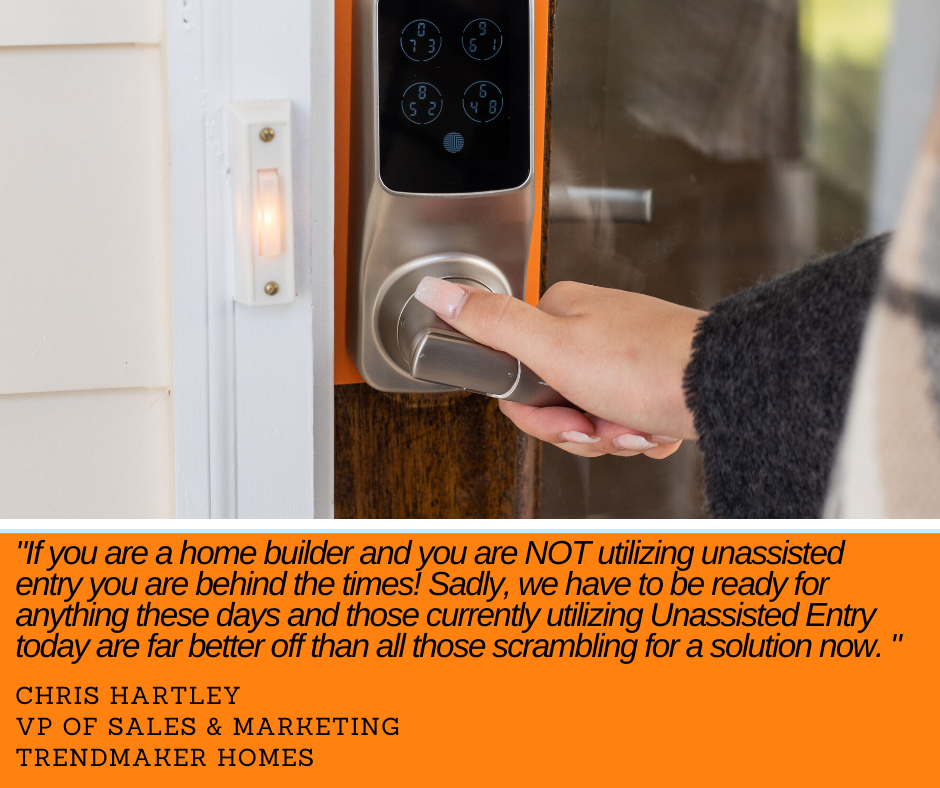 A strategic content plan, consistent posting schedule, dedicated advertising budget and frequent engagement by the page manager resulted in Facebook becoming a strong driver in traffic to the NterNow website, as well as a major component in the company's overall marketing strategy.
From March to June 2020, NterNow's Facebook page fans increased by 275%. Facebook post reach increased by 1,757% to 96,171 people reached in a 3-week period. Post engagement also increased 787% during this time. The launch of the Nacademy Awards toward the end of this time period served to supply the page with additional user generated content. During this same time, NterNow's customer base increased by 90%!
Denim Marketing was recently recognized for its work with NterNow at the 40th Annual OBIE Awards Gala where it was presented with a Gold OBIE for best Social Media Marketing Application for an Associate. The boutique marketing agency is proud of NterNow's social media management success and looks forward to continuing this work with the company, as well as other companies looking to improve their business's social media strategies.
Are you ready to work with Denim Marketing on your business's social media strategy? Our team of marketing experts are knowledgeable in all things social media and are here to help you find an effective strategy that works for you. Contact us today at 770-383-360 or click here.