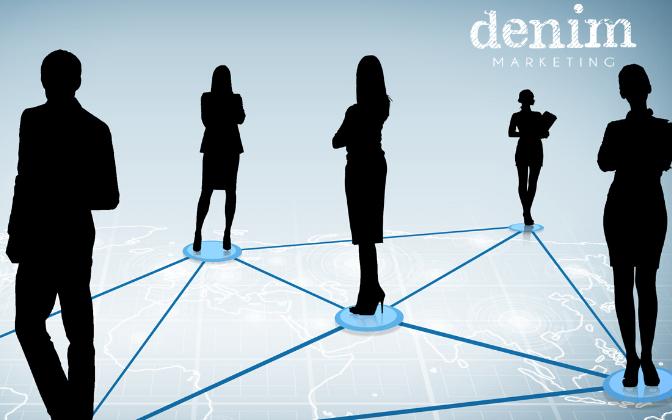 LinkedIn features for pages have greatly expanded over the past few months and there are several worth noting. When consumers and businesses think of social media, so many times the sites that are top of mind are Facebook and Instagram. However, with 167 million users in the United States, LinkedIn is the dominate channel for B2B marketing. 
Here are some interesting statistics from Omnicore's article, "LinkedIn by the Numbers: Stats, Demographics & Fun Facts":
LinkedIn is the #1 channel B2B marketers use to distribute content at 94%.
6 out of 10 users actively look for industry insights.
280 billion feed updates are viewed annually.
Professional content gets 15X more content impressions than job postings with 57% consuming content on mobile.
LinkedIn makes up more than 50% of all social traffic to B2B websites & blogs.
92% of B2B marketers include LinkedIn in their digital marketing mix.
Knowing these stats, it is worth taking some time to explore the new features for businesses on LinkedIn Pages. After reviewing these features, you will want to incorporate some of them into your social media marketing plans.
Here are a few of the new LinkedIn features now available for business pages:
Invite Connections
Grow the number of followers on your company's LinkedIn Page by inviting connections to follow the page. From the admin view, click on admin tools and select invite connections, or simply invite them from the box on the actual page.
Post to Your Page or Profile from the Home Page
This new functionality allows users to post to their business page from the home page of LinkedIn. Simply start a post and then chose from the dropdown beside your name whether to post it as yourself or as a page. 
Go Live
Staying connected is important for businesses, but difficult to maintain in today's current circumstances. The new LinkedIn Live feature allows individuals and organizations to broadcast live video content to their network in real time. Businesses can host keynote speeches, panel discussions, leadership talks and news updates through live video broadcasts. In order to broadcast on LinkedIn Live, you will need to complete an application! Here is the link to apply – LinkedIn Live.
Create an Event
In addition to virtual broadcasts, businesses can also host virtual events through LinkedIn Events. While currently in its beta phase, LinkedIn Events contains tools to help businesses create a virtual event, organize event details, promote the event, host a virtual conversation and stay connected with professionals within the community. Both event organizers and attendees can also participate in discussions within the event feed.
Sponsored Updates
Promote your LinkedIn Page posts to your target audience in their news feed. Although sponsoring posts and running ads on LinkedIn is not new, they are underutilized by businesses in B2B marketing. These ads are a great way to expand engagement and build brand awareness.
Add a Showcase Page
These have been around for a while but are also underutilized by businesses. These pages are designed to spotlight brands, business units and initiatives. They are listed under affiliated pages on your main business LinkedIn page. 
News and Resources
While the recent COVID-19 crisis may have caused unexpected stress for businesses, LinkedIn is here to help. Through their resource hub, LinkedIn is assisting businesses by offering urgent hiring support and providing access to the best resources so that businesses stay connected, engage with audiences and build trust in a time of uncertainty. The resource hub also keeps businesses up-to-date with the latest news reports and live interviews featuring experienced business professionals.
Free Learning Courses
Small businesses are being hit hard throughout the ongoing COVID-19 crisis with many having to learn how to transition their business, strategies and communication online. To help small businesses navigate these challenging times, LinkedIn is offering free LinkedIn Learning courses through the end of June. Through these courses, small businesses can continue to hone their skills and improve their business. Courses offer small businesses information on how to build and sustain sales and marketing, how to maintain people and business, how to understand and prospect finances- and perhaps most importantly – how to practice self-care.
Motivating Content and Community Support
Great opportunities are created when communities come together. Within LinkedIn's large professional network is a strong community of like-minded, motivated individuals. In a time of physical distancing, maintaining a sense of community and providing support is essential to staying motivated and productive. LinkedIn encourages all small businesses to follow their LinkedIn for Small Business page, the site's go-to destination for all things small business related. The page is currently sharing content daily that includes insightful content and live streams to help small businesses stay motivated toward success.
LinkedIn plans to continue adding information and additional resources as they come to help businesses stay resilient during these times. To learn more about these new LinkedIn features or how the Denim Marketing team can help your small business navigate coronavirus communication, contact www.denimmarketing.com today.