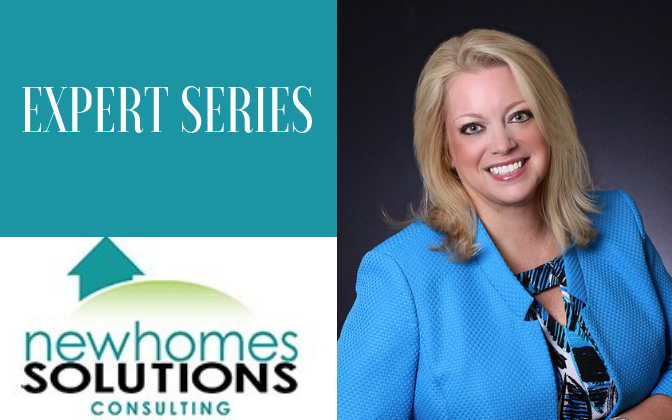 The following is an excerpt on hiring sales professionals from the Three-Part Series, "Fantastic Sales People and Where to Find Them."
So often in our industry, sales managers and division leadership call me to let me know they are in the process of hiring sales professionals and have an opening for a salesperson, but they only want to hire experienced people. In anthropology, we call this type of behavior, cannibalism. Moreover, cannibalism is not a very healthy thing to do. First off, you are, pardon the pun, gobbling up all the bad habits and lack of training, discipline, and accountability of your competitors.  Plus, the only "experienced" salespeople who are available are those who are either extremely unhappy in their current circumstances or who do not have a pipeline (i.e., are not very successful). Think Darwinism here.  The very fittest and best salespeople are generally happy with their situation because they are sitting on a massive pipeline of sold, but unclosed sales. So, do you really want to base your entire team-building strategy on picking off the less successful of the herd? This is not to say, that occasionally, circumstances happen, like a merger, for instance, or perhaps a builder sells out of a community and doesn't have an immediate replacement for a salesperson.  Those are what we call opportunities and, of course, I encourage you to take advantage of those.
However, there is a whole new fantastical world out there of untapped, fresh sales talent for any industrious home builder to tap.  Most worthwhile activities take some focus and effort.  What should one look for when hiring sales professionals without a track record?  The most important advice I can give you here is to HIRE FOR ATTITUDE!  Sales skills and process training is simply that–TRAINING!  I can train anyone with a great attitude, but I cannot teach, even the most skilled or experienced person with a bad attitude. Not to mention, bad attitudes are contagious, and they will infect your team and affect productivity.
Plan ahead!  Start a sales-trainee program. You need a "Quick-Start Training Program," to ensure your trainees develop the skills they need while in the training period so that when you are ready to turn over the keys to a community to them, they are up for the challenge and will hit the ground running. Again, more on this in Part 3.
It is essential to understand what makes a good salesperson.  When I surveyed a group of sales leaders, these are the top attributes they gave me:  Driven, dedicated, detailed, good-listener, team player, creative, closer, curious/inquisitive, positive, organized, good sense of humor, prideful (not in a bad way, but as in taking pride in their work).
You want people who understand that new home sales is not a "job." New home sales is a career; some might even call it a lifestyle.  If they start telling you all the reasons they can't work at this time or at that time, this is NOT the person for you. Everyone needs time off, and I believe that sales professionals should have 2 set, dedicated days off per week.  However, new home sales is about being there when the customer wants to be there, and that is not a 9-5 job.
The fundamental responsibilities of your sales professionals are this:
Drive 50% of their own traffic through REALTORS® and referrals.
Convert traffic to sales.
Represent the builder and its unique selling propositions to the best of their abilities.
Provide excellent customer service and support (internally and externally).
Be meticulous with their paperwork.
Be a customer liaison (not necessarily a customer advocate).
Take care of the "store," i.e., model or community. Make sure that it always shines.
Be a good, honest, contributing team member with a great attitude.
When you find people who fit these descriptions, and who understand the commitment required, figure out a way to get them on board. Hiring sales professionals is not easy and since most sales teams are on straight commission it will take a bridge to help ensure success.  For instance, while they are in training, pay them a small salary. Then, perhaps wean them from that salary in a stair step fashion. There is no one set structure for this because the circumstances vary on how long it takes them to start earning commission. If you are an inventory builder, with plenty of homes ready or near completion, the bridge would be shorter from paid training to commission-based earnings.  However, if you are an end-loan builder (you close at the end) and the salesperson can't earn anything for 6-8 months after they sell, then the bridge should be longer.  The number one reason we lose so many new people in this industry is financial. They simply can't hang in long enough to start earning. Create a plan to overcome this challenge, and you build a fiercely loyal and successful team.
To learn more about where to find Fantastic Salespeople, please visit NewHomesSolutions.com/blog.
Kimberly Mackey is the founder of New Homes Solutions Consulting, and has the reputation as someone with real-world SOLUTIONS in a competitive and rapidly changing sales environment–SOLUTIONS like "50 Sales per Year before Any Walk-in Traffic." Her primary business is that of a Sales & Marketing Management Consultant.  Companies call on Kimberly to set up the processes and systems within the company so that sales is the engine that drives the train rather than running it off the tracks. Because she has such a depth of experience in all disciplines within the building industry beyond the sales and marketing world, she is highly sought after to help companies create a Customer Experience Process from potential lead to customer and throughout the building process into the warranty period and beyond. In other words, by creating a smooth transition and communication processes, she helps builders to create "Raving Fans."
She is a keynote speaker and published author of many Sales and Leadership articles with 20 years of experience as an executive in the residential home building and real estate industry. She has a proven track record working with Builders and Developers of all sizes –from the local/regional companies to the publicly traded nationals. She also works with Brokers from across the country and is the architect and director of the highly successful Preferred Builder Partnership with Berkshire Hathaway HomeServices Florida Properties Group where she works with 32 builders, 22 offices and over 650 agents.
For more information, or to book Kimberly for your next event, visit www.NewHomesSolutions.com. While you are there, please be sure to subscribe to SOLUTIONS e-newsletter which comes out twice a month with free training and best practice sharing from across our industry. 
Kimberly was featured in our Expert Series last November with a piece on First-Aid for Builders.