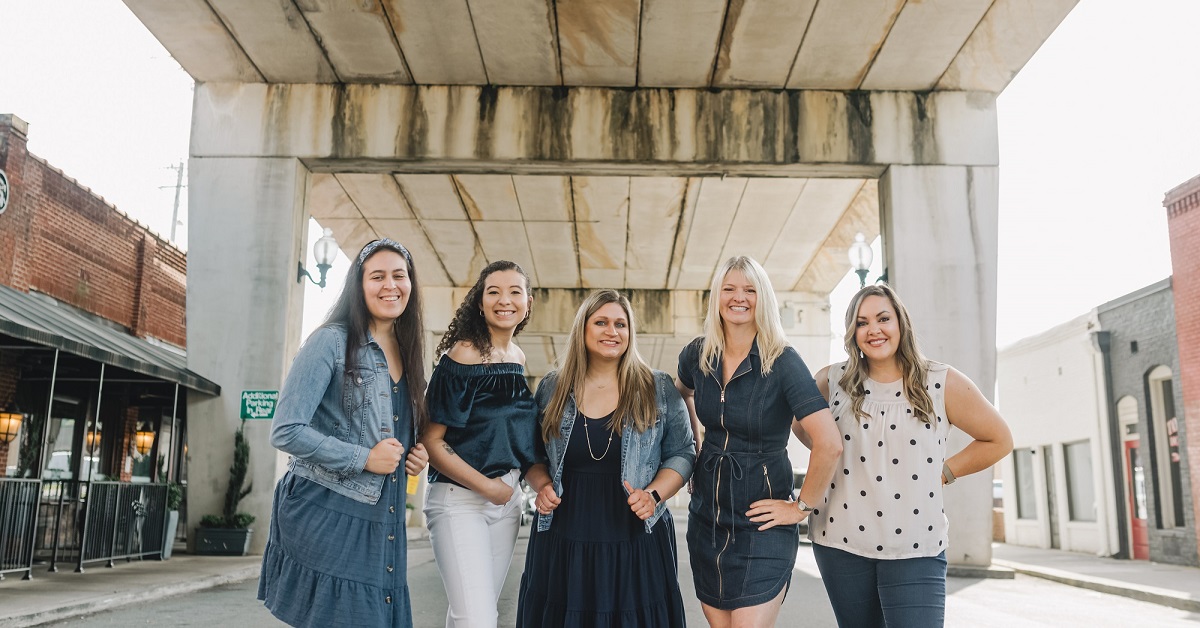 Denim Marketing, a boutique-style marketing firm best known for its involvement in the homebuilding industry, is thrilled to announce four team members are currently serving in leadership roles. Positions vary from local councils, leadership programs and national committees, as well as philanthropic endeavors and regularly speaking at the annual International Builders' Show (IBS).
"We have an excellent group of thought leaders at Denim Marketing, eager to serve and give back to the home builders that support our company," Denim Marketing President Carol Morgan said.
Morgan has an impressive history leading within the homebuilding industry, on both local and national levels. Most recently, she was inducted into the National Association of Home Builders (NAHB) Society of Honored Associates. Inductees into the Society encourage others to get more involved with the association and serve as a model to those looking to get involved on the national level.
Since 2005 when Morgan received the prestigious Masters in Residential Marketing (MIRM) designation, she has served on the national level in various capacities including Professional Women in Building (PWB) Chair, Membership Committee Chair and Advisor to Chairman Greg Ugalde. At present, Morgan is chair of the Associates Committee representing more than 74,000 associates nationally and vice-chair of Public Affairs for the National Association of Home Builders (NAHB), in addition to serving on the Board of Directors for HomeAid Atlanta, the designated charity of the Greater Atlanta Home Builders Association (GAHBA). She is also an Associates Delegate representing the GAHBA at the national level.
Denim Marketing Senior Account Manager Courtney Stewart is also involved in the homebuilding industry, having served as the chair of the GAHBA Young Professionals Group (YPG) for two years beginning in 2018 for its inaugural year. Since then, the group continues to successfully serve its purpose, encouraging young leaders to get involved and continue the proud tradition of industry involvement into the future.
In 2021, Stewart was selected for the Young Professional Group (YPG) inaugural Emerging Leaders Program. Throughout the year-long program, Stewart learned more about the building industry through networking and educational opportunities.
Stewart is currently serving as vice-chair of the PWB Atlanta Chapter executive board of directors. PWB is the voice of women in the industry, dedicated to promoting industry professionalism and supporting members at the local, state and national levels by offering networking and educational opportunities, legislative awareness and outreach and professional and personal development.
Finally, Denim Marketing Account Manager Gabriela Lumpkin was selected for the 2022 Class of the YPG Emerging Leaders Program. This program brings together young professionals in the building industry working to build the next generation of industry leaders.
Members of the Denim Marketing team are also regularly invited to speak at local councils and IBS, the world's largest annual light construction show. In 2022, Morgan spoke at IBS for the 16th consecutive year and Stewart spoke for the fourth year.
To learn more about available Denim Marketing services for home builders, visit www.DenimMarketing.com.