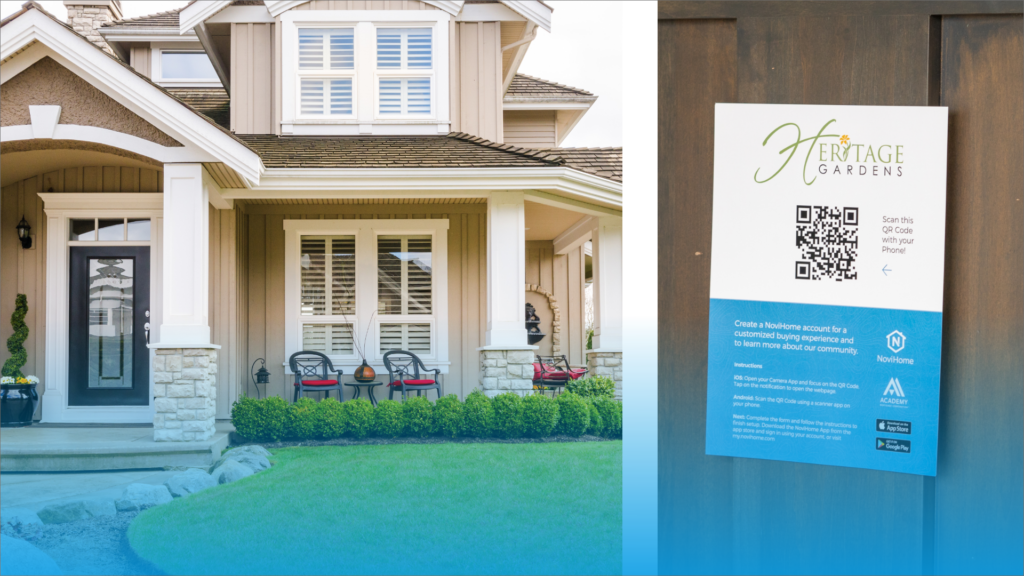 Home builder buyer registrations just got easier thanks to a sales tool from NoviHome that makes follow-up more efficient. With Novi, home builders can electronically register buyers via lots of different ways. By digitally registering buyers, home builders can increase registrations by as much as nine times! And buyers can register the way they want. Meaning buyers have choices about how they register and today's buyers really like choices that make the experience feel more personal.
Options for buyer registrations include
Scan a QR Code displayed on outdoor signage, in windows, or on brochures to register.
Complete a registration in a model home from a tablet or phone.
Buyer registers from lead forms in Facebook, Instagram, Zillow, etc.
Salespeople register buyers from phone call and email inquiries.
Website and CRM integration
Novi integrates with websites and CRM systems to ensure leads are captured and not lost. Integration with your CRM streamlines the hand-off between sales capturing leads and your marketing team's follow-up campaigns.
Custom app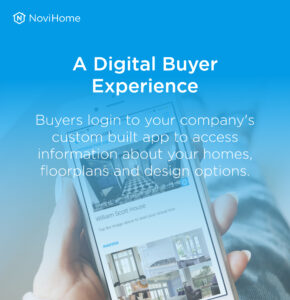 Registered buyers receive an invite to the builder's custom app to explore photos, floor plans, virtual tours, community information and more. Basically, this gives the buyer all the homebuilder sales collateral that you currently provides homebuyers in paper form and everything else your buyer could want in a simple, fast, digital app on their phone. This  helps provide a more seamless experience. Novi tracks exactly what the buyer is looking at and how often and notifies the home builder of their activity for better, more powerful follow-up.
Enhances the customer experience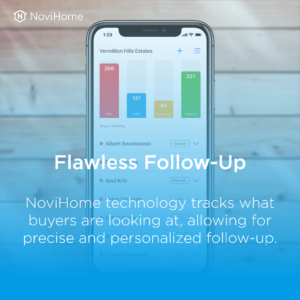 Novi also offers tools to help enhance the new homebuyer's experience, including progress photos and videos delivered directly through the same  custom lead capturing app. So as buyers shop your homes, savvy home builders collect much needed information to help close the sale.
This tool is available for a flat fee of $500/month.  Schedule a demo at www.novihome.com.