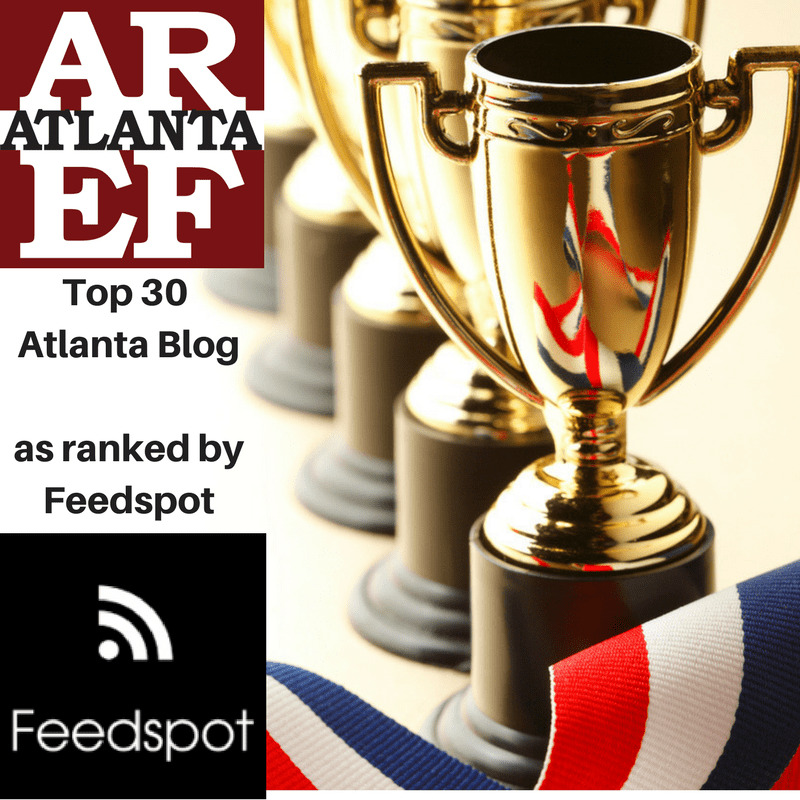 Atlanta Real Estate Forum, a product of Denim Marketing, is included on Feedspot's list of Top 30 Atlanta Blogs! The blog ranked as number 20 on the competitive list that included news sites from the Atlanta Braves and the Atlanta Falcons, among others.
The Top 30 Atlanta Blogs list was compiled by Feedspot based on multiple criteria including search and social metrics such as Google reputation and Google search ranking, influence and popularity on Facebook, Twitter and other social sites, quality and consistency of posts and the expert opinion of Feedspot's editorial team.
As firm believers in the benefits of blogging, the team at Denim Marketing is excited to see our flagship blog make this list. Atlanta Real Estate Forum publishes news from builders, developers, Realtors, lenders and suppliers in Atlanta and the Southeast on a daily basis. The site also features helpful tips for homeowners, whether they need help with home design, maintenance or ideas for weekend getaways.
Atlanta Real Estate Forum is not only a blog. It also showcases an award-winning weekly podcast! Produced by Todd Schnick of Intrepid Media and co-hosted by Schnick and Denim Marketing president and founder Carol Morgan, Atlanta Real Estate Forum Radio airs two segments a week: Around Atlanta and All About Real Estate. Around Atlanta features the special events and attractions that make Atlanta a great place to live and play. All About Real Estate showcases the latest news on new home communities, products and services. These interviews feature the movers and shakers in the Atlanta real estate industry — Realtors, builders, developers, vendors and more.
Morgan, also the Publisher of Atlanta Real Estate Forum, comments, "Atlanta Real Estate Forum is a trusted source of Atlanta real estate news relating to builders, developers and new home communities. Inclusion on this list underscores what our loyal readers already know – the site is a great place to find the latest news." She continues, "We are flattered to be included on such a prestigious list of Atlanta blogs."
Other blogs on the Top 30 list included Atlanta Magazine, Things to Do in Atlanta, Arts ATL, The Falcoholic, Curbed Atlanta, Eater Atlanta, Atlanta Homes & Lifestyle, Atlanta Fine Homes Sotheby's International Realty and KNOWAtlanta.
"[Atlanta Real Estate Forum] focuses on promoting new homes in the metro Atlanta area to consumers and industry insiders. From community grand openings, model homes, amenities and more, you'll find the latest news here," Feedspot said. The real estate blog also boasts 9,314 Facebook fans, 4,251 Twitter followers and an Alexa Ranking of 2,224,909.
Feedspot is a modern RSS reader that curates the best content from blogs all over the world. Readers can follow their favorite blogs on Feedspot and enjoy their news in one place without having to visit their favorite websites to find new posts.
Visit www.AtlantaRealEstateForum.com daily to view news on the home building and real estate industries in Atlanta. Want to publish your company's news on the site? Atlanta Real Estate Forum publishes news from clients who specialize in real estate, building, market research, community associations, non-profit organizations, lending and more. Visit www.AtlantaRealEstateForum.com to learn more. Or contact us at Denim Marketing!