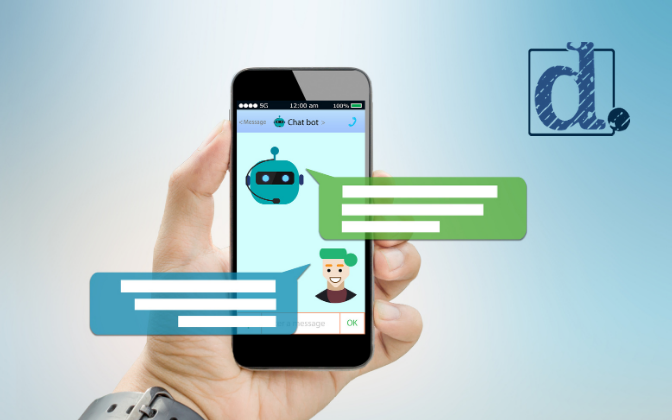 Chatbots are a hot topic in the home building industry. With record numbers of leads coming into websites, many builders are scrambling to find ways to answer all of them. In addition to providing a first response to interested buyers, chatbots also interact with customers in an innovative way. "Are Chatbots & Automation Taking Over the World?" was the focus of a recent Sales & Marketing Power Hour webinar. The discussion centered on how home builders, of every size and shape utilize chatbots and other automation and how this trend is shaping the customer experience.
Don't worry if you weren't able to attend the second Sales & Marketing Power Hour Webinar: Are Chatbots & Automation Taking Over the World? This recap covers everything you missed, including important takeaways from the discussion.
During this educational webinar, Carol Morgan of Denim Marketing and Kimberly Mackey with New Home Sales Solutions were joined by Dave Betcher, SVP, Homebuilder Practice Leader with Atlas RTX, to further educate homebuilders on how to embrace new technologies that support customers in their home buying journey.
Based on the webinar, we've listed five reasons that homebuilders should use chatbots & autobots:
Chatbots Handle High Amounts of Lead Traffic
Most home builder sales and marketing staff already have a full plate of things they must do, and this makes it difficult to keep up with the high volume of lead traffic many are currently experiencing. Since 2019, consumer demand for new homes has increased exponentially, leaving homebuilders without adequate resources to meet these heightened demands. Chatbots are incorporated to manage those demands and engage with customers in circumstances where the human touch of an Online Sales Counselor (OSC) may not be necessary. Even when no one else may be available, the chatbot always will be! And chatbots easily answer a wide range of questions, helping to ease the load on the OSC.
Chatbots Ensure No Leads are Lost
Keeping customers engaged, no matter where they are in the pipeline, is a crucial element in the customer journey. With hundreds of leads a day to answer, most homebuilders typically aren't concerned about "dead leads". By re-engaging with customers through chatbots, homebuilders keep these potential sales in the pipeline. This frees up the OSC and sales team to pursue other active leads. Chatbots ensure that leads that may not be ready to buy today still have a way to communicate comfortably with the builder and remain in the pipeline for future engagement.
Chatbots Provide Experiences that Meet Customer Expectations
To provide quality customer service, it's important to look at different ways people expect to communicate. Most customers expect simple, straightforward answers without experiencing a lengthy wait time. Unlike most people, chatbots work 24/7 and don't get overwhelmed with the demands of handling multiple conversations simultaneously, which makes it an ideal tool for managing customer demands at any time. Customers receive simple answers to questions in a timely manner without the need for personal interaction. This elevates their experience and makes it more enjoyable.
Chatbots Receive More Buyer Attention and Response
Engaging customers in attention-grabbing ways is a challenge for builders who don't want buyers to lose interest. Text bots, a type of chatbot that sends and receives messages with customers through texts, are popular with buyers and often receive more attention as well as valuable responses. Text messages typically reach a higher percentage of customers than emails. For buyers, being able to interact with an automated program and receive a response is fascinating enough that they want to actively engage with it.
Often, buyers provide chatbots with more authentic opinions than they would in response to a person. Some builders use this technology to send messages to buyers after a model home visit asking them for feedback. When these messages are sent with a text bot, customers are much more likely to respond with honest reactions that show how interested they are (or aren't) and give feedback that provides insight into where improvements should be made.
Chatbots Offer Seamless Ways for Builders to Update Customers
Lastly, chatbots offer a seamless way for builders to maintain excellent customer service without requiring excessive effort from staff. Chatbots don't have to be directly updated to deliver helpful, accurate information, they use existing resources to deliver answers. Autonomous chatbots pull in feeds from sites such as BDX, Zillow, etc. and utilize this information to provide customers with accurate answers based on real-time data. This level of communication keeps buyers on the website longer because they're able to ask lots of questions about homes and communities and gather abundant information.
Builders often face the challenge of establishing a building timeline as it may be subject to change under current circumstances. Chatbots aid in this issue by following up with buyers on an ongoing basis to keep them updated on the status of their home. This easily allows builders to accommodate buyers and manage their expectations.
Upcoming Webinars:
Mar 12, 2021 at noon E.T. Panel discussion: Cut the Commission. Pros & Cons of Paying Co-op Commission with Melanie Mickie of Rockhaven Homes and Keith McKinney of New Home Star
Apr 16, 2021 at noon E.T. A Buy Now Button Coming to a Website Near You with Greg Bray of Blue Tangerine
May 21, 2021 at noon E.T. Is By Appointment Here to Stay? with Linda Hebert of Diversified Marketing & Communications, Lori Asaro with New Homes Now Selling  and Tracy Lamb with Miller and Smith
Jun 25, 2021 at noon E.T. Creating Urgency in the Active Adult Buyer with Todd Warshauer of 55 Places & Rob Krohn of Epcon Communities
Jul 23, 2021 at noon E.T. Level UP! What You Can Learn from The Nationals Gold Winner with Lisa Parrish of Team PMP
Aug 20, 2021 at noon E.T. Pants Optional – Making Remote Working Effective (with Stuart Platt and Kevin Weitzel of Outhouse, Jimmy Diffee of Bokka Group and Greg Bray with Blue Tangerine
Sep 17, 2021 at noon E.T. HOW RUDE! Responding to Negative Social Media Comments with Courtney Stewart of Denim Marketing
Oct 22, 2021 at noon E.T.
Nov 12, 2021 at noon E.T.
Dec 10, 2021 at noon E.T.
Join industry experts and head coaches Kimberly Mackey, New Homes Solutions Consulting founder and sales & marketing management consultant, and Carol Morgan, founder and president of Denim Marketing, for this free webinar series focused on your success.
Join the Sales & Marketing Hour Facebook group by clicking here. Look for updates on guest speakers and topics. This group is dedicated to sharing real-world wisdom and expertise on hot topics for growing your business in today's market.
Whether you are a sales or marketing professional or a homebuilding President or CEO, this webinar series is for you. Register for the Sales & Marketing Power Hour webinar series by clicking here.