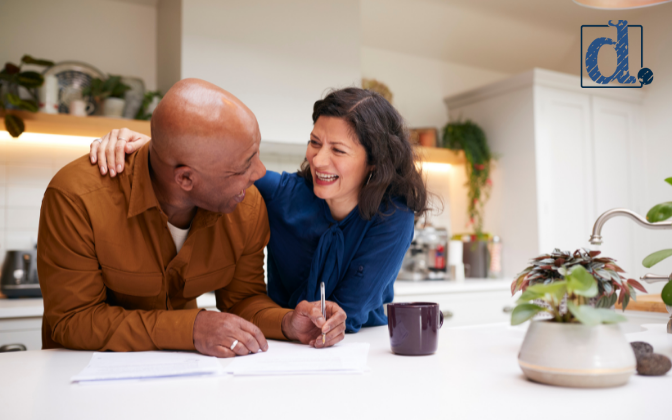 Marketing homes to active adult buyers who now have more choices than ever is no easy feat. Especially when one of their choices is to just stay put in their current home. It's essential to understand this target demographic to create a sense of urgency and persuade them to move. These buyers are unique because they don't have to move, so it's crucial to cultivate their desire to move by showing them how an age-restricted community can truly enhance their lifestyle.
If you weren't able to attend the Sales & Marketing Power Hour webinar live, this recap is for you! Find all the information you missed, including top highlights from the discussion.
In this lively power hour, Carol Morgan of Denim Marketing and Kimberly Mackey with New Home Sales Solutions were joined by Rob Krohn, Vice President of Marketing for Epcon Communities and Cameron Munro, Regional Sales Director of 55Places.com. The group discussed the modern active adult buyer, what motivates this group to move, factors that cause reluctance and the strategic messaging that captures their attention.
Defining Active Adults and Communities
Today's active adult buyers are comprised of two different generations – Boomers and Gen X. Determining the individuals that fall into the active adult category comes down to their mentality, life stage and pursuits. The goal of active adult communities is to provide this target audience with homes that enable them to engage in their interests. From enjoying a leisurely lifestyle to being involved in a community or pursuing consistent travel, 55+ communities are meant to provide active adults with the freedom to live their ideal lifestyle.
Modern 55+ Designs
Over the past several years, home and community designs for active adult homebuyers have shifted, and today many are not as grand and lavish as former decades. For instance, how often do you see a new 55+ community with a golf course? Today the modern active adult buyer is seeking low-maintenance homes that offer intimacy, flexibility and peace of mind. This demographic also wants a community that provides an inclusive yet exclusive experience where they escape common nuisances yet still have access to a wide array of amenities open to various groups. And according to 55Places.com this group is even searching for low-cost communities. Cheaper seems to be a hot search term at present.
Buyer Resistance Factors
There are distinct differences between Boomers and Gen X in terms of what is most likely to persuade these buyers to make the leap into a new home. Gen X has grown up with easy access to travel and technology, which provides this group with a higher awareness of the lifestyle opportunities available to them and a greater penchant for a life of loose structure and adventure. However, this group needs reassurance that moving is a sensible decision and affordable. For Gen X the messaging can be, you can afford it.
In contrast, Boomers tend to be more rigid in their lifestyle and are more comfortable sticking to a more traditional, predictable way of living. This provides a challenge of demonstrating to these buyers what the benefits are of breaking out of their defined lifestyle to find a new home and community that enhances their life. For Boomers, telling them they deserve it is a route you might want to take.
Buyer Motivations
Due to lockdowns caused by the pandemic, active adult buyers have fresh perspectives on their living situations and many feel driven to move closer to family. Being isolated from loved ones due to distance and COVID-19 restrictions caused active adults to greatly cherish their time spent with family and truly realize its importance. This audience now wants to avoid wasting time in an area that doesn't suit their needs in favor of a community that allows them easier access to their family and an ideal lifestyle of their choosing.
Although this mindset is common, it's also important to engage in discussions with prospective active adult buyers to assess their specific goals and desires, which may differ among various individuals. It's crucial not to rush this group and present them with situational urgencies such as rising interest rates, limited homes and buyer incentives. These buyers are often less concerned about losing the chance to buy a new home and care more about what they can gain from this shift to a new home.
Some buyers are attached to their current home of 30 years and the memories attached to it, which makes selling a 55+ age-restricted community a harder sell. Often these buyers need a salesperson to listen, understand their needs, and walk them through the process of visualizing their new life in a community and home thoughtfully designed to better match their way of living.
Strategic Messaging
As the active adult homebuyer audience pertains to two different generations, marketing to these groups requires variation in messages to resonate with the lifestyle and goals of each. For Boomers, relatable messages that resonate typically center on how hard they've worked to reach this state of life and indicating they now deserve a community that serves their needs and interest. When marketing to the Gen X generation, it's more important to paint the purchase as a practical decision and demonstrate to these buyers that they can truly afford the lifestyle offered in active adult communities.
To reach these audiences, it's vital to focus on the opportunities a community offers as active adult buyers often see their lifestyle as the top priority and their home as a secondary aspect. Another shift in messaging is exchanging "downsizing" for "right-sizing" to indicate that as opposed to cutting their home space, homebuyers can instead move to a home designed with spaces and features to better suit their needs. Overall, homes and communities are positioned as the best next step for active adults who have reached a new life stage with altered lifestyles and aspirations.
Amenities are also an important factor to consider to successfully attract active adult buyers as this is common among initial buyer searches for age-restricted communities. Initial searches also commonly center around affordability and low-maintenance options.
Upcoming Webinars:
Aug 20, 2021 at noon E.T. Pants Optional – Making Remote Working Effective with Kevin Weitzel of Outhouse, Jimmy Diffee of Bokka Group and Greg Bray with Blue Tangerine
Sep 17, 2021 at noon E.T. HOW RUDE! Responding to Negative Social Media Comments with Courtney Stewart of Denim Marketing
Oct 22, 2021 at noon E.T.
Nov 12, 2021 at noon E.T.
Dec 10, 2021 at noon E.T.
Join industry experts and head coaches Kimberly Mackey, New Homes Solutions Consulting founder and sales & marketing management consultant, and Carol Morgan, founder and president of Denim Marketing, for this free webinar series focused on your success.
Join the Sales & Marketing Hour Facebook group by clicking here. Look for updates on guest speakers and topics. This group is dedicated to sharing real-world wisdom and expertise on hot topics for growing your business in today's market.
Whether you are a sales or marketing professional or a homebuilding President or CEO, this webinar series is for you. Register for the Sales & Marketing Power Hour webinar series by clicking here.