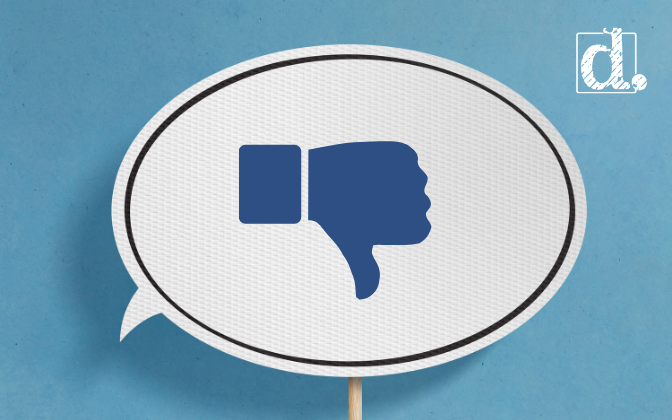 Receiving positive comments on social media is always a great way to know that your customers are happy. It's usually easy to respond to these raving comments, but when we receive negative comments, how should we respond? It's often difficult for businesses to determine the best way to deal with unnecessary negative comments and to discern whether the complaints hold validity. While we can't entirely stop these commenters, there are ways we can be proactive to deter additional negative comments and prevent unfavorable impressions of the business.
If you weren't able to attend the Sales & Marketing Power Hour webinar live, this recap is for you! Find all the information you missed, including top highlights from the discussion.
In this lively power hour, Carol Morgan of Denim Marketing and Kimberly Mackey with New Home Sales Solutions were joined by Courtney Stewart, Senior Account Manager of Denim Marketing. The group discussed the best ways to combat negative comments across multiple social media platforms. Below, we discuss the most common questions we received on how to address negative comments and feedback online that many professionals within the new home industry encounter.
Handling Spam Comments?
When it comes to Facebook or any other social media platform, receiving spam comments is often unpleasant and frustrating. Determining how to address these comments truly depends on the topic of the remark. In the homebuilding industry, it could be a number of problems from warranty issues to complaints about unaffordable homes. It's important to take each of these issues seriously and help in any way possible, but it may not always be a subject that necessitates a response.
If the comment addresses a warranty issue, the individual should always be redirected by a reply offering the best way to contact the warranty department. Not only does this send the client in the right direction to hopefully receive a solution, but it also offers a positive opportunity for other customers to witness the brand actively aiding those who reach out. Some buyers enjoy seeing warranty issues reach a resolution because it gives them hope that their issues can be fixed as well.
If someone who isn't a potential buyer complains about a home being out of their price range, a great way to respond is to hide their comment. While it could be beneficial to explain why homes are more expensive today – supply chain shortages, higher housing demand, the list goes on – these commenters are often quick to disregard these explanations. The easiest solution for these circumstances is to hide the comment. But comments typically shouldn't be deleted unless they're egregious or completely unrelated to the business, as this can lead to greater backlash against the business.
Complaints about Homebuilding Delays?
During the past year, supply chain issues caused the build times for many new homes to face severe delays, which has led to many dissatisfied homebuyers. Of course, these unhappy homeowners often take to online platforms to share their dismay, leaving many home builders unsure of how to respond as these delays are largely out of their control.
The best thing home builders can do moving forward is become more proactive about mapping out the customer experience to ensure that no angry homebuyers fall through the cracks and resort to lashing out online. Home builders can shape this process more carefully and guarantee consistent and transparent communication with their homebuyers. From the start, home builders should set expectations and offer information about current circumstances to homebuyers, showing transparency that should be present throughout the entire homebuilding process.
Ensure delayed homeowners receive steady updates on the status of their home to indicate that they have not been forgotten. Be sure to answer any and all questions they may have throughout their journey to help them feel heard and understood. By doing so, homebuyers may still be unsatisfied, but they have less reason to express their frustration and take it out on their builder. Staying connected and open about the process with homebuyers is the easiest way to prevent negative comments.
Dealing with Trolls?
No matter what you do, trolls are bound to make an appearance on social media. To figure out how to best handle the situation, it's important first to determine whether these commenters are legitimate unhappy customers or an unrelated individual. If they are indeed a disgruntled buyer, then figure out a way to resolve the issue. If it is a troll, the best thing to do is to delete and block these users. If they are not potential customers and they don't have a connection to the business, home builders shouldn't waste their time trying to respond to their alleged grievances.
Another way to combat trolls is to create raving fans willing to advocate for your company. This group of reliable contacts can comment on positive interactions and offer a contrasting view of the builder for other viewers uninvolved in the situation. As a home builder, it's essential to create a bond with about 15 to 20 real estate agents or other trusted allies as a way to combat negative comments. Real estate agents are an exceptional asset, and it's important to indicate your appreciation of their work to form strong connections that can lead to their assistance in gaining new leads or establishing brand advocates.
Negative Google Reviews?
Receiving negative reviews on Google is especially difficult to combat as these responses cannot be hidden or deleted. Deciding how to confront these reviews depends on who the commenter is and the circumstances which caused them to leave a review. In some cases, the person may not be associated with the company, but they are simply attempting to create a negative narrative. When this occurs, the best thing to do is encourage others to share positive reviews to shift the focus of the business reviews with greater positivity than negativity.
However, when the reviewer is a legitimate customer, it's important to prepare a response and acknowledge the issue at hand. Asking the individual to contact the business offline is the best way to handle their complaint or problem. By responding this way, it's easier to figure out who they are, what they are upset about and the best way to resolve it.
Dealing with trolls on Google reviews is a bit more difficult than on any other online platform. Since reviews can't be taken down, the only way to potentially get the review removed is to report it. This does not always work as it is hard for Google to determine whether or not they were legitimate customers. As mentioned before, building those positive reviews on the page is the best way to combat these types of comments.
This is another reason to form a group of raving fans, as these individuals can be trusted to create glowing testimonials and positive reviews. It is always important to create lasting positive interactions that stand as a testament to the positive experiences the business often has with its customers despite potential future issues that may arise.
Join industry experts and head coaches Kimberly Mackey, New Homes Solutions Consulting founder and sales and marketing management consultant, and Carol Morgan, founder and president of Denim Marketing, for this free webinar series focused on your success.
Join the Sales & Marketing Hour Facebook group by clicking here. Look for updates on guest speakers and topics. This group is dedicated to sharing real-world wisdom and expertise on hot topics for growing your business in today's market.
Whether you are a sales or marketing professional or a homebuilding President or CEO, this webinar series is for you. Register for the Sales & Marketing Power Hour webinar series by clicking here.