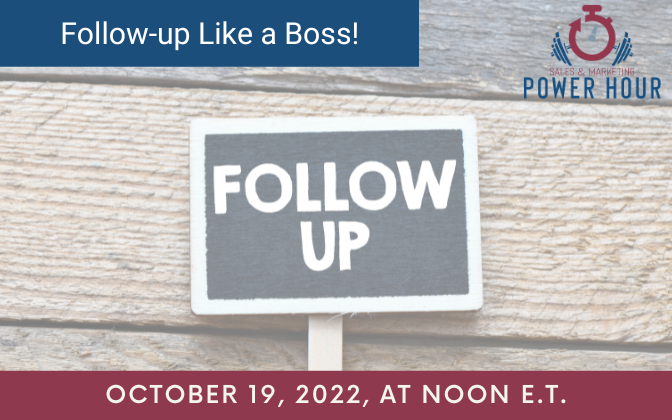 Sales & Marketing Power Hour invites you to Follow-up Like a Boss! While buyers have been clamoring to buy new homes at any cost over the past two years, sales teams got a little rusty and lost much-needed skillsets. Follow-up got tossed to the wayside in a frenzy to write contracts. Of course, mastering the art of follow-up is paramount to the success of any online sales counselor (OSC) or sales professional in this business, and now as the market is cooling a bit, it needs some focus.
Recently, Melinda Brody & Company partnered with Blue Gypsy, Inc. and Denim Marketing to complete its third Online Homebuyer Mystery Shop. This benchmark report reports on how well builders across the country are doing with follow-up since the market shift.
Our October 19 Sales & Marketing Power Hour reveals some study results while offering tried and true methods to keep buyers actively engaged at every step of the buying funnel.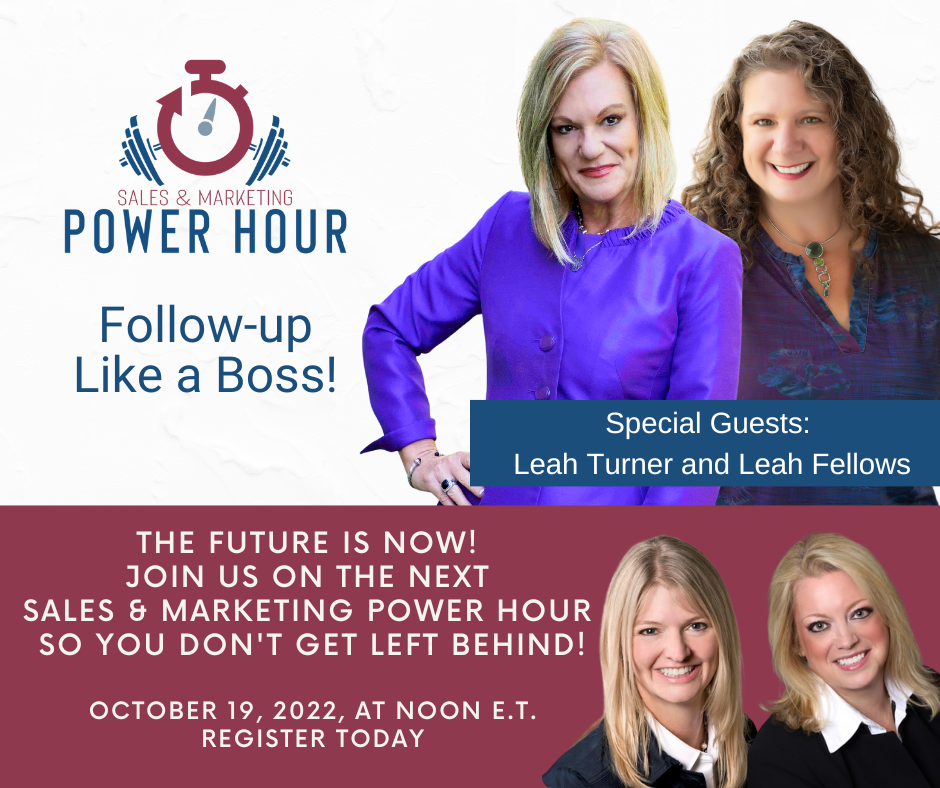 Join Carol Morgan with Denim Marketing and Kimberly Mackey with New Homes Solutions Consulting as they are joined by Leah Turner with Melinda Brody & Company and Leah Fellows of Blue Gypsy.
Be sure to join LIVE so you can participate in the conversation and ask questions.
REGISTER HERE FOR THE NEXT WEBINAR
Sales & Marketing Power Hour is a webinar series hosted by the dynamic duo Carol Morgan of Denim Marketing and Kimberly Mackey of New Homes Solutions Consulting. Created for new home sales and marketing professionals, Sales & Marketing Power Hour was named Silver Award Winner for Best Professional Development Series at The Nationals.
With the mission to provide ideas, tips and solutions to both marketing and sales teams in the new home industry, Sales & Marketing Power Hour offers efficient practices and helpful advice on what is working in today's real estate market. This program is ideal for sales and marketing leadership, company visionaries, on-site sales professionals and anyone who wants to remain relevant as our industry grows its technological presence.
Upcoming Webinars:
Dec 14 – 2023 Lasso Style Round-Up