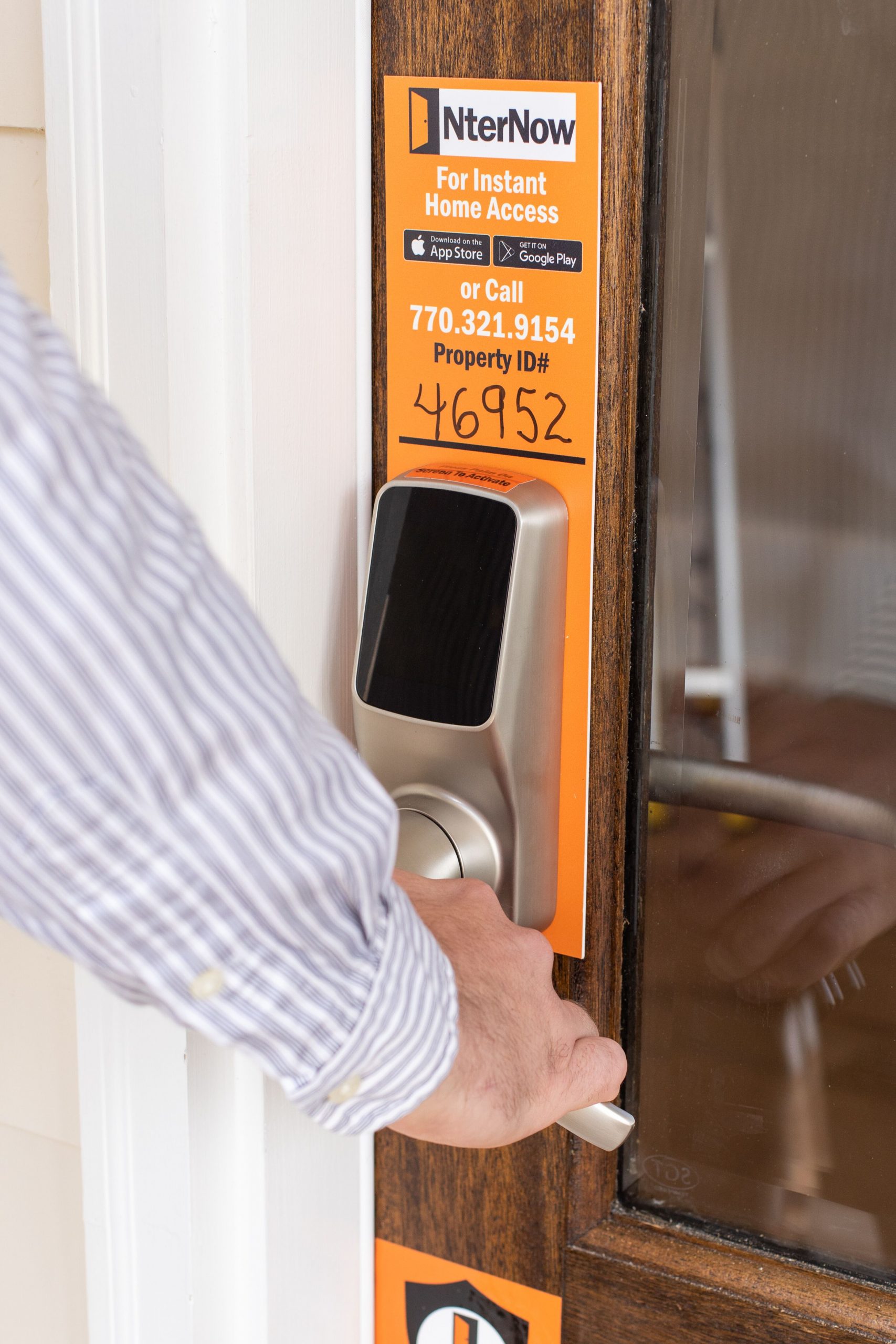 Engaging and connecting with a target market is all about providing consumers with a brand's unique answer to a problem. With COVID-19's arrival, Denim Marketing saw an opportunity to offer technology company NterNow as a solution to selling homes while social distancing.
NterNow is an on-demand access service that allows homes to remain locked while providing homebuyers with a one-time entry code to tour homes upon verifying their identity. In 2020, Denim Marketing took over daily social media management for NterNow to connect more effectively with the company's target markets – home builders and their online sales counselors, property managers and Realtors showing vacant properties to potential customers.
To address concerns of home builders selling homes during the pandemic, Denim Marketing created a strategic social media strategy that highlighted NterNow as the solution.
For consumers to engage with the brand, it was important to create content educating the target audience about the benefits of NterNow's product to spark greater interest. To address this central focus, Denim Marketing produced social media posts that centered around promoting the product, educating potential customers on how the product works and detailing how to market the locks to home shoppers.
Carried out on Facebook, the social media strategy utilized tools including graphics, photos and videos with messages representing the brand. The social media strategy incorporated a strategic content plan, consistent posting schedule, dedicated advertising budget and frequent engagement by the page manager. This resulted in Facebook becoming a strong driver of website traffic, as well as a major component in the company's overall marketing strategy.
Denim also followed customer accounts on Facebook and Instagram as NterNow to build a further connection and increase engagement. To promote genuine customer experiences, Denim began sharing posts from current NterNow customers that mentioned the product, as well as posting testimonials from clients to show the impact of using the locks on sales.
During Denim's social media management, NterNow saw amazing results in its social media channel performance and customer acquisition! Over four months, NterNow's Facebook page fans increased by 275%. Facebook post reach also increased by 1,757% to 96,171 people reached in 3 weeks. Post engagement also increased 787% during this time. Overall, NterNow's customer base increased by 90%!
Denim Marketing was also recognized for its work with NterNow at the 40th Annual OBIE Awards Gala where it received a Gold OBIE for Best Social Media Marketing Application for an Associate.