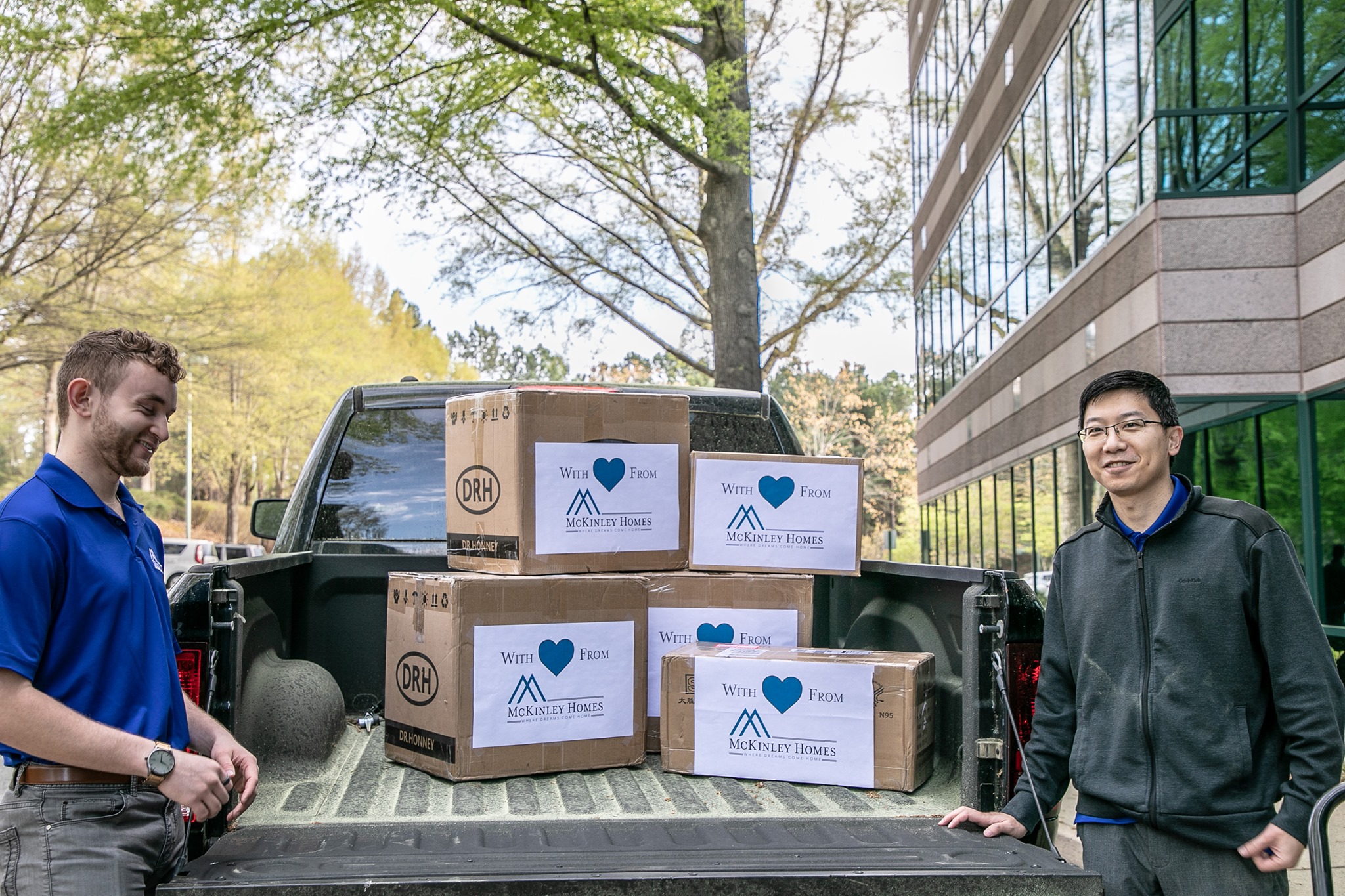 Corporate Social Responsibility (CSR) provides a wonderful opportunity for companies to advance their interests for many reasons. Practicing CSR is an important way to both give back to the community and showcase to customers how the company is doing its part to be a responsible corporate citizen.
By placing focus on causes that are important to the company, the organization is likely to earn positive feedback, earn clients and retain customers for longer periods. In 2020, Denim Marketing had the opportunity to work with a client on its efforts to embrace corporate social responsibility. McKinley Homes is a great example of how practicing corporate social responsibility during difficult times can produce a payoff more beneficial than profit.
McKinley Homes specializes in real estate development, construction and management with projects based in Georgia and New York. At the height of the COVID-19 crisis, face masks to protect hospital personnel were critically low due to rapid surges in COVID-19 outbreaks across the country. McKinley Homes saw this as an incredible opportunity to step away from homebuilding and instead work to show appreciation for frontline workers risking their lives to help others. To assist frontline medical professionals against the spread of COVID-19, McKinley Homes donated 10,000 surgical face masks and 500 N95 face masks to two Atlanta hospitals in need.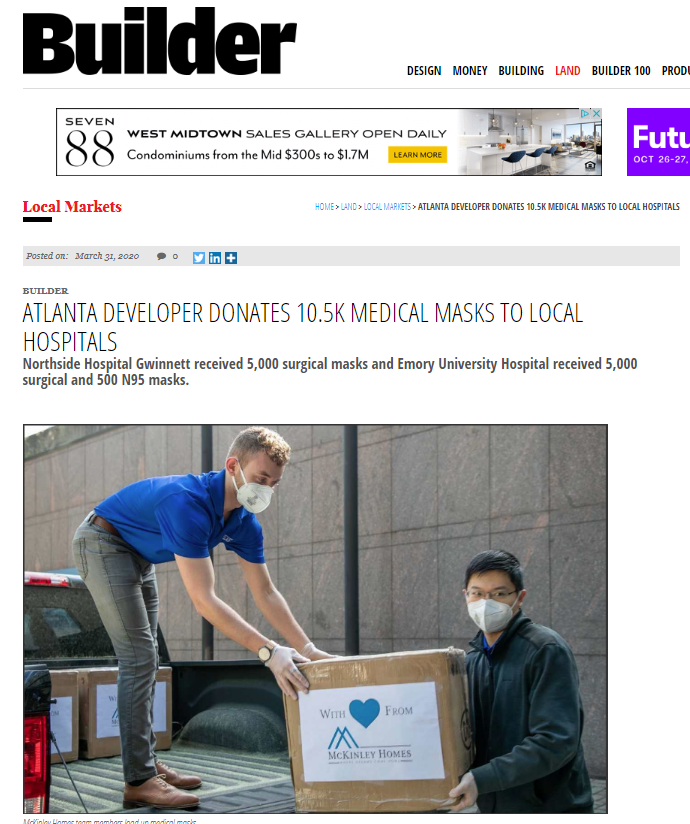 Leading up to the donation drop-off, Denim Marketing worked quickly to send out a media advisory, follow up with emails and make phone calls to newsrooms to offer information. Once the donations were made, Denim distributed a press release and photos to provide additional details about the donation.
McKinley Homes received high praise and recognition for its donation to the community and demonstrated appreciation of frontline healthcare workers during a global pandemic. The story received amazing coverage from several TV news stations including Fox 5 Atlanta, WATL, WPCH, WGCL and 11 Alive, as well as numerous local Atlanta and industry media news sources including Northside Neighbor, Builder Online, Atlanta Real Estate Forum, Gwinnett Daily Post, Gwinnett Forum, Metro Atlanta CEO, News Break, Atlanta New Homes Directory and Atlanta Communities Magazine.
With all the publications and media coverage McKinley Homes received from Denim Marketing's public relations push, there is no doubt that the organization earned respect and new customers due to the promotion of its efforts. McKinley Homes and Denim Marketing also went on to win a Silver OBIE Award for Best Community Service Project the act of community service.