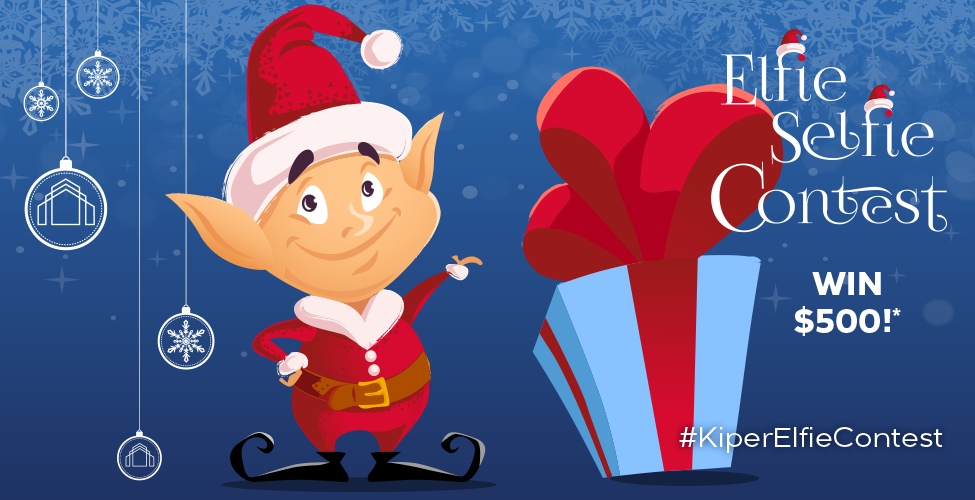 Creating social media content for the winter holidays that truly stands out can be a real challenge. The December season brings an abundance of holiday themed advertisements that can become a constant overload for consumers. That's why it's important to implement a quality holiday social media campaign that is noteworthy and promotes customer sharing and engagement.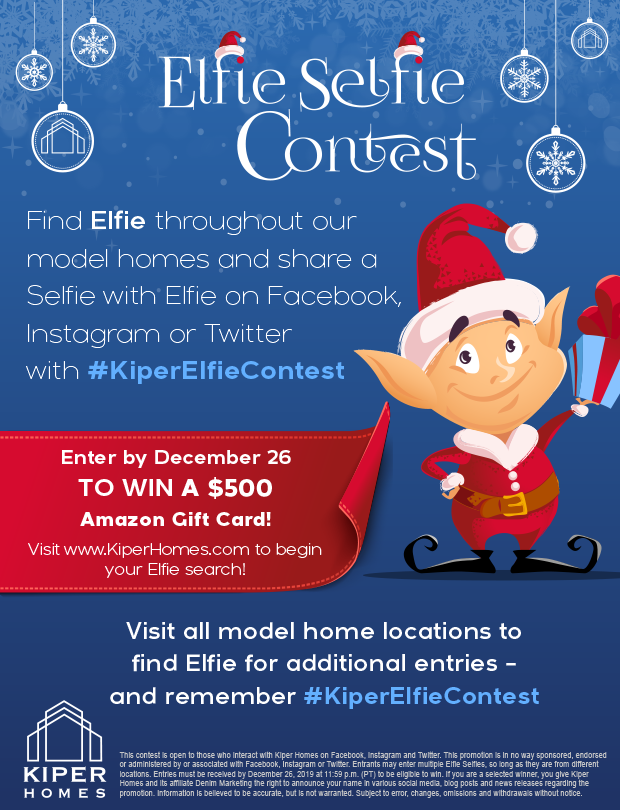 For three consecutive years, Denim Marketing executed the Elfie Selfie contest for California-based builder Kiper Homes during the holiday season to boost model home visits and social media engagement. This festive campaign invited consumers to visit Kiper's decorated model homes, which increased chances to boost homebuyer leads. The campaign also provided participants with an opportunity to share their visit online, inspiring others to follow their lead.
The December holiday contest encouraged participants to visit Kiper Homes' model homes, find the hidden Elfie for a selfie and then post that selfie to social media with #KiperContestElfie, which would enter them to win a $500 Amazon gift card.
Each selfie posted on Facebook, Instagram and Twitter served as an individual entry, meaning one selfie could be entered into the contest three different times across the multiple platforms. Plus, there was an Elfie hiding in each of the available communities each year, which meant plenty of opportunity for participants to submit multiple entries for the chance to win!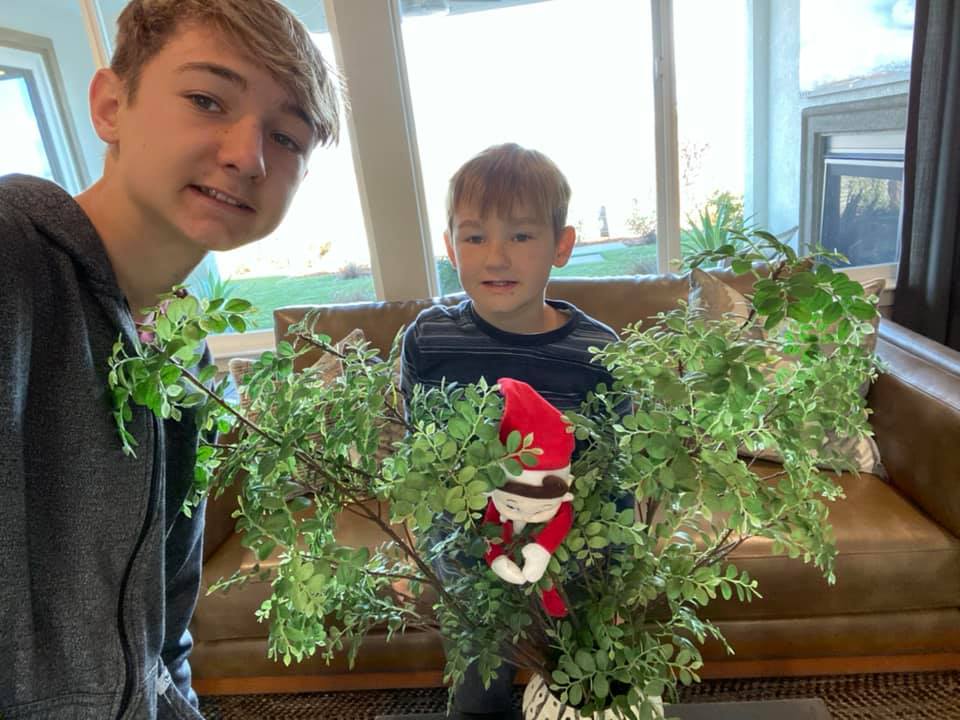 Kiper Homes builds in highly sought-after Northern California areas near top-rated schools, which means one of their top target audiences includes growing families with school-age children. Creating a fun holiday campaign like the Elfie Selfie contest provided a great opportunity for Kiper to fully engage this audience. The campaign was a hit with participants that had young children, allowing Kiper Homes to successfully reach their target audience.
Denim Marketing created the concept for the Elfie Selfie Contest including graphics created by our Creative Director Dina Gundersen, a blog post announcing the contest and copy for the landing page that listed information regarding the locations, addresses and phone numbers of model homes. Having all the necessary information in one, easy-to-read place helped streamline how participants planned their visits to model homes.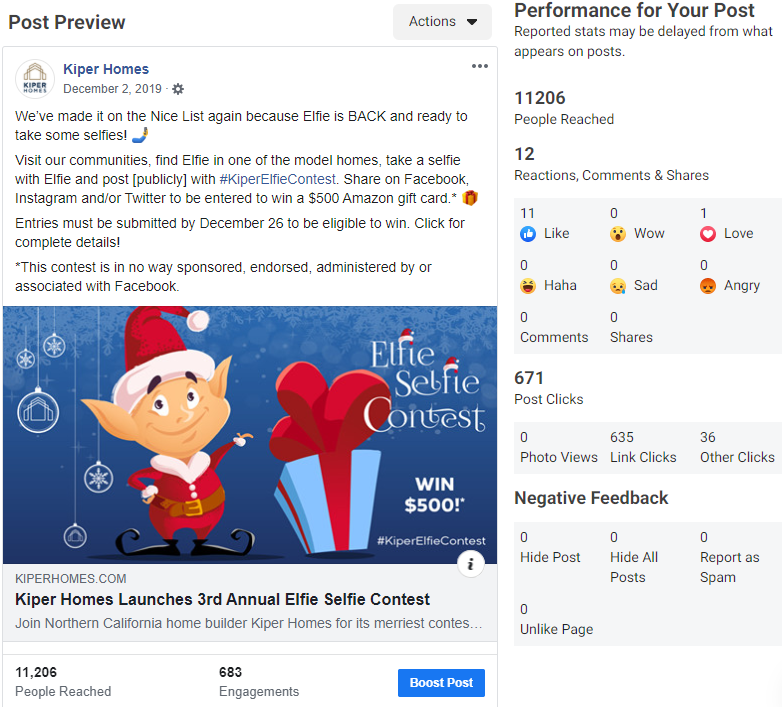 Denim Marketing also coordinated social media promotion and advertising for the campaign to boost awareness of the ongoing festive contest. Plus, onsite agents even joined in on the fun and posted their own selfies to encourage visitors to stop by and find Elfie.
As an example of how much attention this campaign garnered, the Facebook and Instagram ads for one year alone reached nearly 22,000 people and earned 1,343 total engagements! Throughout the duration of the campaign, the blog posts and campaign landing pages on the Kiper website earned 2,259 total visits!
The goal of the campaign was to increase walk-throughs at the model homes and increase social media engagement, and it worked! The campaign performed so well with consumers that it continued to run two more years and received even more adorable selfies from participants.